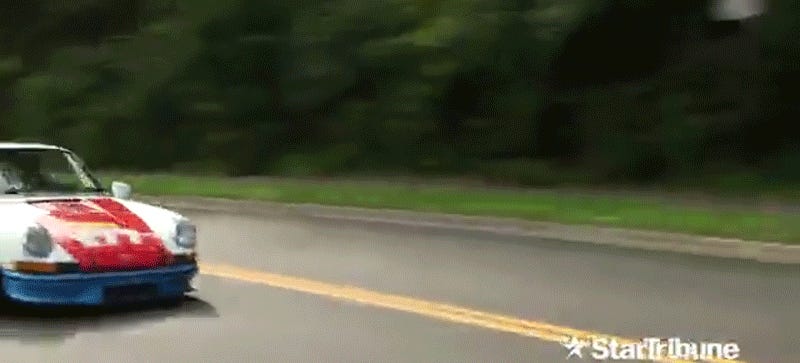 Well, now we know how Magnus Walker's famed "277" Porsche 911 ended up with a crunched-in side during a visit to Minneapolis. A video from the Minneapolis Star Tribune shows how Walker lost control of the car and slid into that transport truck with a reporter from the newspaper riding shotgun.
That will likely not buff right out.
We've covered Magnus Walker's insane treatments of the original Porsche 911 many times. And every time we think he's outdone himself, he comes right back and outdoes himself again. And this month where did he show up with his 277 numbered 911? My backyard.
You like the 997 GT2, right? Of course you do. How about one with an engine tuned by SharkWerks to produce 775 horses at the crank?