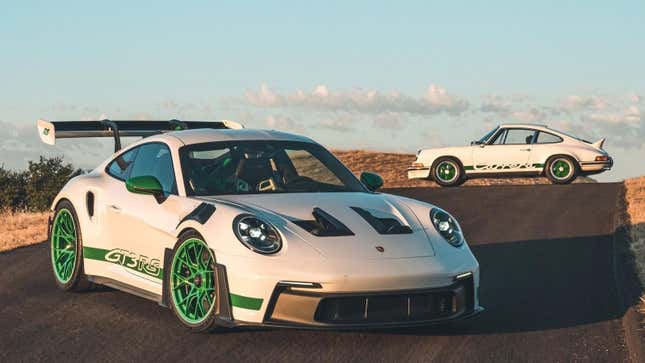 Listen, if you don't know that I'm a total 911 fanboy by now, I can't really help you. As I've said before, it's the best car and that's because there's a version of the 911 to do just about anything you'd want it for, from racing to off-roading.
That being said, not all generations of 911 are equal, so I am going to rank them. Though, I'm not including the Turbo models in this ranking, since they're their own thing and maybe they'll get their own slideshow at some point.
Anyway, hold onto your butts.