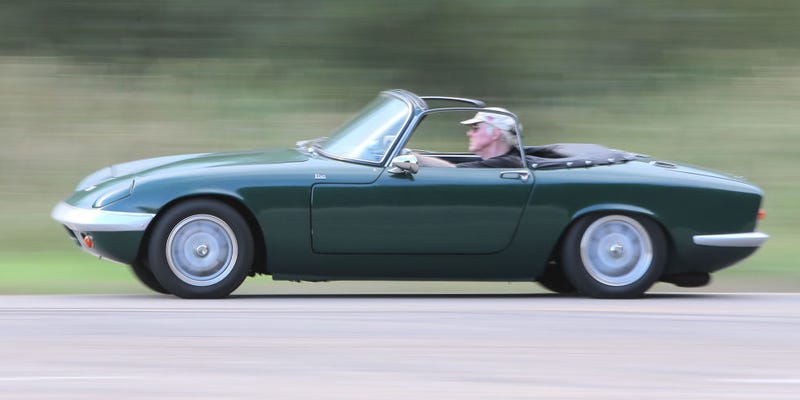 What would you pay for a 1998 Kia? Yeah I know, right? Well, prepare to have today's Nice Price or Crack Pipe Vigato change your mind about '98 Kias, and maybe about what they should cost.
Long before the Toyota powered Elise and Exige, Lotus combined a Japanese power-plant with exotic car styling to make a funky, front-wheel-drive, convertible. So if all your friends have NA Miatas and you are looking for a "real" British roadster, check out this Lotus Elan for $12,750.
Welcome to Sunday Matinee, where we highlight classic car reviews or other longer videos I find on YouTube. Kick back and enjoy this blast from the past.
It's a rare occurrence when a 1964 Lotus Elan shows up on eBay. Rarer still is when it's in Stoughton, Wisconsin. More rare? When the eBay listing's phone number is for the wife of Road & Track's Peter Egan.
This 2014 Lotus Elan won't just have a 450 HP V8, but its design was inspired by Mario Andretti's 1978 Formula One car. We didn't realize F1 used to have roofs, but who cares when there's a lotus this hot.
We saw the Chuck D-centric Olds 98 in Toronto a couple weeks back, and now the Canadian contingent is back with a whole bunch of seriously rare machines for our enjoyment. Donkeyassman has spotted a Lotus Europa, Lotus Elan, Chevy Chevelle, Mazda Eunos, and a pair of Honda Beats in the city of Burnaby, B.C. So put on…
In our discussion of the all-time greatest liveries there were a lot of mentions of famous Lotus paint schemes (BRG & Yellow, Team Essex Blue & Red, JPS Black & Gold), but the Elan Sprint of the early 1970s didn't get a mention. This was an oversight on our part, because this limited run Elan was sprinting to 60 mph…