The "Big One" is NASCAR a term typically only used at car-eating tracks like Daytona International Speedway and Talladega Superspeedway. But the Chase for the Championship thus far has been cruel to drivers going for the Sprint Cup Series title, and this huge wreck in Charlotte collected half of them.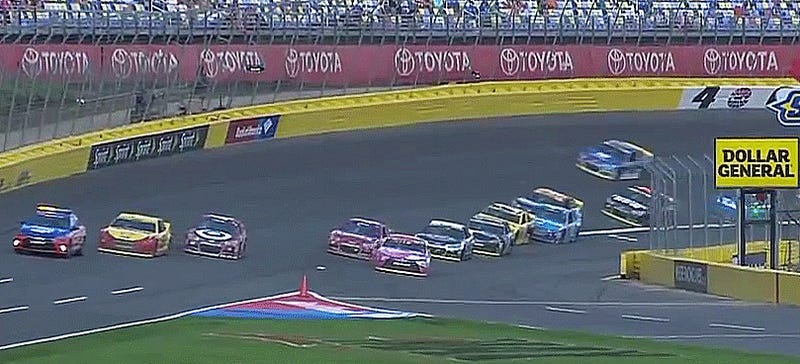 NASCAR's Bank of America 500 brings us a most confusing Tale of Two Kyles. One Kyle wants to pit. One Kyle might not want to pit. Both end up in a hit. It's Kyle-on-Kyle action, but not the kind you'd expect from terrible NASCAR fanfiction. No, this was from today's race at Charlotte Motor Speedway.

On May 17, 1987, Dale Earnhardt Sr. and Bill Elliott swapped paint and made a place for themselves in NASCAR lore. The Winston, a newly created all-star race at Charlotte Motor Speedway, came down to a sprint, with Earnhardt and Elliott jockeying for the lead. After bumping and nudging for two laps, Elliott got in…
Charlotte Motor Speedway's having some fun with the ginormous gaping sinkhole in the middle of their infield, putting out the following top ten list of things they've found in said earthly maw.
We see quite a few NASCAR racers and crew at the South Carolina 24 Hours of LeMons events— apparently LeMons is a hot topic up in Charlotte— so it was inevitable that someone would LeMons-ize their "real" race machine.