NASCAR likes to pretend it's a ball sport, having gone to the playoff-style "Chase" system to attract more attention to the end of the season. Tonight's announcement revealed NASCAR will be interrupted after periods of time, like quarters in a football game. Stranger yet, championship points will be awarded after each segment during the race instead of only at the race end in order to encourage on-track action to heat up earlier.

NASCAR races in all three of its national series—the Monster Energy Cup, Xfinity Series and Camping World Truck Series—will now be divided into three segments at certain intervals with 10-minute breaks in between each segment. The length of the segments will be based on each individual track's length, which will reportedly be specified later this month. Championship points will be awarded based on the running order at the end of each segment.
Pit road will be closed for five laps, and at then end of the each stage the top 10 drivers will be awarded from 10 points to one point. At the end of the race, the winner will win 40 points, and second-through-35th place will be awarded on a scale of two-to-35 points. All lower positions get one point each.
The winner of each individual stage will be awarded one playoff point. The overall race winner will win five additional playoff points and a spot in the playoffs. Regular season playoffs will determine which drivers make it, and then all points reset, but the regular season points leader, who carries 15 points into playoffs.
This is all a bit confusing, so here's help:
G/O Media may get a commission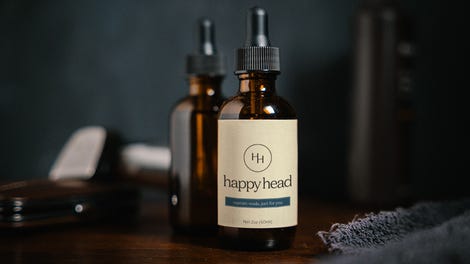 Also a big deal:
Not being able to replace body panels during a race sucks! If you can hammer and tape your car back together before the end of a race, I feel like you've earned the right to continue the race.

Other changes were announced in addition to the race format tweak itself. The season-ending, championship-deciding, ten-race "Chase" is finally just called a playoff, as it probably should have been since the beginning. The season winner, however, will still be nonsensically decided among four drivers who luck out and make it through a playoff unscathed. (Because America knows sportsball, or something.)
The regular-season, pre-playoff points leader finally gets a regular-season championship, which is something that makes sense. That championship winner also gets 15 playoff points added when the playoffs reset everyone's points to zero. Playoff points will also be awarded to the top ten drivers in points at the start of the playoffs, and to the winners of the Daytona Duels. These extra points will stick with these drivers through the end of the Round of Eight in the playoffs.

A source speaking with Jalopnik claimed NASCAR would also run the road courses at some of its ovals to avoid the current practice on racing at the same oval track twice a year. I loved this idea when I saw they were testing on Charlotte Motor Speedway's road course, however, NASCAR denied that its ovals' road courses were coming to the schedule when we reached out to them for comment, and nothing about this was part of tonight's announcement. Sad!
My inner purist cringes at the thought of another NASCAR gimmick breaking up a long race, but we all know the problem they're trying to fix. Too often, racers play it safe early on in longer races so they can make it to the end, where they take more risks.
I just hope this doesn't lead to NASCAR awarding a championship to a driver who tends to crash early and often instead of finishing the deal with an overall race win. That's supposed to be the point of racing, isn't it? To win the race, not just the first quarter?
[Clarification: A confusing comparison with hockey was made when this information first came out, and that has since been reworded above.]