It's always felt weird that NASCAR has a couple road courses on their schedule, but none in their championship-deciding playoffs. They included a restrictor-plate track—Talladega—but no road course. That is, until next year. Charlotte Motor Speedway's road course is coming to the playoffs.

NASCAR announced a host of tweaks to its 2018 schedule, which moves the Daytona 500 back onto President's Day weekend, moves the Richmond International Raceway short track and NASCAR's second trip of the year to Las Vegas Motor Speedway into the playoffs, and makes Indianapolis Motor Speedway's Brickyard 400 as the final race before the playoffs begin.

But the change that interested us the most was the move to run Charlotte's 13-turn, 2.4-mile ROVAL course—a road course that uses part of the oval banking—instead of the usual 1.5-mile oval for its second date of the year. It's no ordinary second swing through Charlotte, either—the road course will serve as an elimination round for the opening round of the playoffs.

Best of all, it appears as though NASCAR is adding a road course and a short track into the playoffs because they actually paid attention to what fans have to say. NASCAR Senior Vice President of Racing Operations Jim Cassidy said in today's announcement:

I think a lot of it had to do with what we've heard from the fans over a period of time. As the playoffs have continued to evolve and we've incorporated elimination into the playoffs, we've heard from our fans that they like to see some different variety in the places that we go during the playoffs.

Most notably, the road course at Charlotte and the addition of the short track at Richmond are a couple of opportunities that presented themselves during the course of a lot of conversations with a lot of folks in the industry, and we were able to land in a good place.
G/O Media may get a commission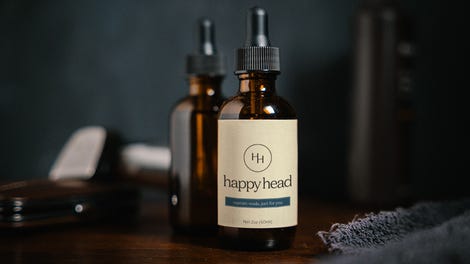 When we saw they were testing on the Charlotte road course, we got excited. We have a ton of 1.5-mile courses like Charlotte on the schedule already—so much so that fans call them "cookie cutter" tracks. Running a "cookie cutter" track's road course on NASCAR's second pass through is an easy, genius way to make the season more interesting.

It's also just smart for NASCAR to add another road course date. Sure, ovals are and always will be what define NASCAR, but if there's one thing that attracts non-NASCAR fans to watch NASCAR, it's NASCAR on a road course. It's glorious chaos and it's fun to see which drivers are fast no matter where they're racing.

Sure, Charlotte's ROVAL might not be as prestigious as say, Laguna Seca or Road Atlanta, but it should be a blast regardless. This will be the only ROVAL course on the schedule, setting it apart from the Cup Series dates at Watkins Glen and Sonoma. Will anyone and forget and just keep going on Charlotte's banking? We'll find out next year.

You can view the full 2018 NASCAR Cup Series schedule here.