NASCAR's Bank of America 500 brings us a most confusing Tale of Two Kyles. One Kyle wants to pit. One Kyle might not want to pit. Both end up in a hit. It's Kyle-on-Kyle action, but not the kind you'd expect from terrible NASCAR fanfiction. No, this was from today's race at Charlotte Motor Speedway.

The Sprint Cup field was bunched up behind a safety car after Dale Earnhardt Jr.'s car scraped the wall. Kyle Busch in the pink number 18 car looked as if he was going to go into the pits. Further up the banking, Kyle Larson's number red 42 car looked to be staying out on course.

Unfortunately, Kyle Larson decided that he wanted to make a last-minute cut back down into pit lane at about the same time Kyle Busch decided he'd like to turn back up onto the track.

Busch spun Larson's car around, with the number 42 barely missing the pit lane wall in the process.

G/O Media may get a commission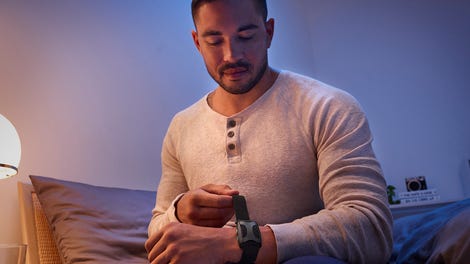 "What the [expletive] was he thinking?" Kyle Busch radioed in to his team, as quoted by NASCAR. "He was never going to make the [expletive] commitment cone anyway."

Busch is a contender in the Chase for the Sprint Cup, so to say he's a tad on edge out right now might be an understatement.
Associated Press NASCAR reporter Jenna Fryer said that it sounded like Larson was told that they would pit for 4 tires, but then the call was made to stay out if the rest of the field looked to be staying out. If that's the case, it's almost understandable Busch's almost-entry would trigger Larson to move down into pit lane. Even then, Larson was still past the commitment cone for entering pit lane and thus, probably should have caught the pits he next lap around.

Larson was incredibly sorry for the screw-up.

"I'm sure it doesn't matter, but please apologize as much as you can," said Larson over his team radio, as quoted by NASCAR.

Fortunately, neither driver was hurt in the bizarre crash. After several repairs were made to his car, Busch rejoined in 23rd position, with Larson right behind him in 24th. They were the last two cars on the lead lap when they rejoined the field.
---
Contact the author at stef.schrader@jalopnik.com.