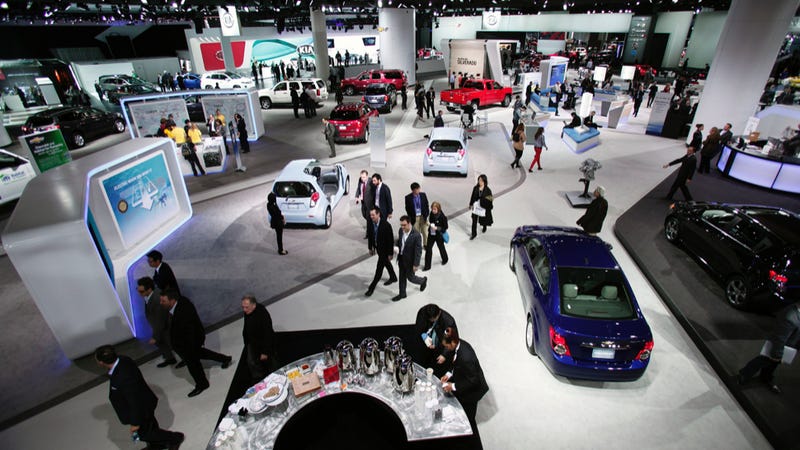 Next week is the first big one of 2014, the North American International Auto Show in Detroit. So what do you need to be on the lookout for? Let's break it down.
The show will unofficially start Sunday night with the reveal of the GMC Canyon and a number of other small events, but will properly get underway on Monday morning and last all the way until Tuesday when the debuts end and it opens to the public. There's a lot of ground to cover.
We'll be live on the scene, so follow along on our Detroit Auto Show tag page.
You can also follow each of us individually on Twitter as we're at the reveals, Tweeting what will no doubt be info, sarcasm, photos, or a combination of the three: Matt Hardigree, Travis Okulski, Jason Torchinsky, Patrick George, Raphael Orlove, Zac Estrada, Andrew Collins, and Aaron Foley.
Here's what we'll be looking for from each manufacturer that will be giving a press conference at the show:
Ford
Of course, the big news from Ford will be the debut of the all-new F-150, which is supposed to be revolutionary and chock full of aluminum to lower the weight. It might even get a small displacement EcoBoost V6. We'll be covering it in-depth over on our new truck blog, Truck Yeah.