We spend a considerable amount of Internet ink around here complaining that modern day BMWs are too heavy and not as enthusiast-oriented as they used to be. I'm going to offer some praise instead: I'm very excited about the M235i and 228i.
In fact, I think that it's the most appealing vehicle for us that BMW has made since... well, since the 1-Series. I'll take it as a sign that BMW still does care about its enthusiast base and hasn't forgotten that small coupes like the "New Class" 2002 basically shaped them into the company they are today.
G/O Media may get a commission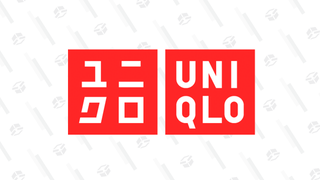 Year-round basics
Uniqlo Summer Sale
For starters, I'm a fan of the way it looks. Yes, it's a few inches longer and wider than the 1-Series (yet it's also about 200 pounds lighter), but it loses that car's too-tall roofline and somewhat awkward shape. Newer BMWs have been hit-or-miss in the styling department for me, although I do like the newest 3-Series, 4-Series and 6-Series Gran Coupe; this is the best looking one in a while.
Next, it's priced pretty well. As 2Addicts reported last night, the 228i with the 240 horsepower, 258 pound-feet 2.0-liter turbo four starts at $33,025. With a zero to 60 mph time of 5.4 seconds with the automatic, it is now as powerful and a bit quicker than the American-spec E36 M3. And that was a great car – don't let any Euro snobs tell you otherwise.
As for the M235i, it has a 3.0-liter turbo inline six with 322 horsepower and 332 pound-feet of torque, enough to scoot to zero to 60 in about 5 seconds. Base price on that one is $44,025, which again, isn't bad.
And yes, they both come with manual gearboxes.
Honestly, I'm more excited about the 228i. That's a pretty decent amount of performance for a good price. If you get it with the stick, don't go too crazy on the options you have a stylish, quick, fun to drive BMW coupe that won't break your bank too hard. We'd love to do a ZPS+ZMT Jalopnik edition 2-Series with the 228i, or even a 220i if they offer it.
I look forward to driving one in the next few months. In the meantime, I'll take it as evidence that the Bavarians haven't forgotten about people like us.
More photos and info in the press release.