There's been a lot of talk at LeMons HQ about organizing a LeMons Hall Of Fame, but nobody agrees on the half-dozen or so cars that deserve first-round acceptance. Let's look at 41 LeMons Legends from the '09 season instead!
My original plan was to pick 20 or so cars for Legends of LeMons status, but the list grew and grew... and it's going to keep going if I don't cut it off right where it is. That means some cars that deserved to get in were overlooked, but LeMons racers understand that sometimes you just get hosed for no reason! These are the cars that I think best captured the spirit of LeMons in 2009, in semi-alphabetical order. Which of these cars do you think belong in the LeMons Hall Of Fame?
Police Brutality - Beating Up Breast Cancer, 1961 Cadillac Fleetwood
You can imagine our excitement when we heard that a '61 Cadillac would be racing in the Lamest Day. Team Police Brutality, not content with their original LeMons car (a Lincoln Mark VIII with the 280-horse DOHC Ford Modular 4.6 engine), put this finned pink monster together and piloted it to a 99th place (out of 122) finish. The Fleetwood crashed into the wall at high speed, but got back on the track within a few hours. The oldest car in 24 Hours Of LeMons history, and probably the heaviest!
G/O Media may get a commission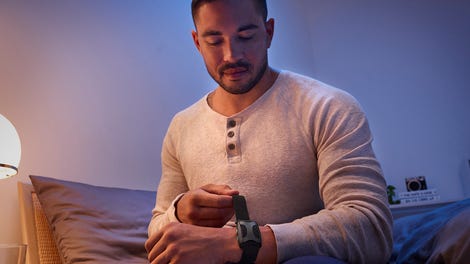 Angry Hamster Racing, Honda Z600
Take a '71 Honda Z600, stuff a narrowed Mazda RX-7 suspension under it, install a Honda V65 Magna engine in the passenger-seat area, and add hundreds of scratch-built components, all in about three months. How hard could it be? We're pretty sure this is the best-engineered LeMons car ever built; teething problems held it back at the Arse Freeze-a-Palooza (140th place out of 152 entrants), but the Hamster took home the much-sought-after Dangerous Homemade Technology trophy.
Team ROADKILL, Volkswagen Type 3 Fastback
This car did everything right: beloved-yet-horrible old car that never in a million years belonged on a race track, great theme, and super-cheaty engine that sounded incredible on the track (yes, it's possible to sneak your 2.2 liter, dual-Weberized monster VW engine through the BS inspection if your car is a VW Fastback that looks like an armadillo). Of course, that hot-rod engine nuked the transaxle in a hurry, and then there was the inevitable spinout/crash and the 95th-place finish at Yeehaw It's Texas 2009 race, but this car achieved LeMons Legend status the moment it appeared at the race track.
Scuderia Flatpack, Volvo DL
Way back when, I helped turn an '84 Volvo DL into a race car, and we followed its story from the beginning. Then I left the team to join the LeMons Supreme Court and crew chief Hellhammer took the team on a five-race run that's included 15th, 9th, 25th, 1st, and 27th place finishes. Along the way, the car has been re-themed several times, as Black Metal V8olvo V1.0, Black Metal V8olvo 2.0, Mustard Yellow Volvo Doing 45 In The Fast Lane, and Scuderia Flatpack - Some Assembly Required.
Speed Racer, Y'all, Saturn SC2
Also known as the Cajun Coonasses and Cali Cajuns, this Saturn took 3rd place at the '09 Yeehaw It's Texas LeMons, 3rd place in New Orleans, and 3rd place at the '09 Gator-O-Rama (plus the team took a 6th-place finish at the last Arse Freeze in their other car) and won their team the 2009 Constructor Championship on points. This is the most likely car to give General Motors its first-ever overall LeMons win next season (no, a Honda-engined rebadged Suzuki doesn't count as a GM car).
Cajun Jihad, Mitsubishi Mirage
Sometimes a team becomes an instant LeMons Legend for one outstanding accomplishment, and that's just how it went for this bunch from Houma, Lousiana. When we saw their dance routine and costumes at the Laissez Les Crapheaps Roulez LeMons, that was it! And how does a slushbox Mirage do on a road-race course? Check it out!
Eyesore Racing, Mazda Miata
Eyesore Racing already had LeMons Legend status nailed down prior to the 2009 season, thanks to their incredible Pimpin' (is not equal to) EZ Continental kit-equipped CRX, but they followed that up by taking the overall win at the Goin' For Broken race and their second Organizer's Choice trophy at last month's Arse Freeze-a-Palooza. They completely and obsessively re-themed their Ghettocharged Miata (and their costumes) for every race in '09; we saw Elvis' pink '59 EldoradoMiata, the Molly Maids Miata, and the Batmo-Miata. They stay in costume all weekend, too! At LeMons HQ, this team of super-geeked-out engineers is considered the most likely candidate to take the trifecta of Overall Win, Organizer's Choice, and Index Of Effluency.
Ecurie Ecrappe Autodenta, Alfa Romeo Spider
The only current LeMons racer that was there for the very first 24 Hours Of LeMons, way back at the Altamont '06 race, this much-mangled '71 Spider holds the record for most total LeMons races: eight! Not only that, the Ecrappe Alfa is a veteran of two Concorso Italiano events, where its racing provenance gets it well-deserved respect from folks who showed up to look at million-dollar Ferraris. What more is there to say?
Faster Farms Non-Rotisserie Chickens, Plymouth Belvedere
With their chicken suits and Foster Farms Chickens Belvedere theme, the Chickens bounced back from their rollover at the '08 Arse Freeze with a new wing and better suspension at the '09 race. Transmission woes slowed them to a 125th-place finish, but they'll be back to make a run at the Index Of Effluency in '10!
Poage Ma Thoin Racing, Fiat Brava
It's the law: bring a Brava to a LeMons race, become an instant Legend Of LeMons! This Brava (known to you Yurpeans as the Fiat 131), managed to keep running long enough to finish in a non-shabby 81st place at the Yeehaw It's Texas 24 Hours Of LeMons.
Formula BMW, BMW 325e
An E30 becomes a LeMons Legend? In this case, you're looking at one of the all-time legendary LeMons cars. Notice how every body panel seems to have been hit hard, repeatedly? That's because this car is a veteran of the early races at Altamont, including the notorious "Demolition Derby" race of October '07 and the not-much-less-brutal May '08 race. With seven LeMons races to its credit, the Formula BMW E30 has finished 44th, 44th, 20th, 10th, 5th, 10th, and 6th during its career... and been hit approximately 8,000 times (7,997 of those at Altamont).
Italian Stallions, Fiat X1/9
Would you believe an X1/9 that can keep up with the fastest cars at a LeMons race? Thanks to its quartet of Japanese motorcycle carburetors, olive-oil-can ram-air scoop, and expert mechanics, this Fiat looked great at most of the '09 West Coast races.
Mostly Harmless Racing, Volkswagen Karmann Ghia
With a strong 72nd-place finish at the '09 Yeehaw It's Texas race, this Karmann Ghia beat out the other two air-cooled LeMons Legends by quite a few positions. The team had the Douglas Adams schtick down, complete with Pan-Galactic Gargle Blasters and gigantic tomes of Vogon poetry, and that combo gets them LeMons Legend status.
Total Loss Racing, Lada Signet
Soviet car = LeMons Legend. Period. The story of the Total Loss Lada started with this Project Car Hell post, which inspired Jalopnik reader Teargas to buy the Lada and haul it across the border from Canada. We had quite a buildup to the Lada's racing debut, and it wowed everyone at the Lamest Day LeMons at Nelson Ledges. With a 58th-place finish (out of 122 entries) and zero black flags, there was no way to deny the Index Of Effluency to these guys!
Little Buckaroo, Volkswagen Beetle
The first Baja Bug in LeMons history, we saw Little Buckaroo for the first time at the 2008 Yeehaw It's Texas race. Told they'd need to add a metal bulkhead between the engine compartment and the driver, the Buckaroos used a stop sign they obtained... somewhere. Back for more action at the '09 Yeehaw race, Little Buckaroo finished 96th, but looked great lifting that inside front tire on all the turns.
Geo Metro-Gnome, Geo Metro
After taking the win at the '08 Arse Freeze-a-Palooza, the CBR900RR-powered (later upgraded to a rear-engined CBR1000 setup Geo Metro spent the '09 season contending as one of the quickest cars on the track... but plagued by reliability problems (still, a 12th-place finish at the '09 Arse Freeze is pretty good). This is one of the craziest LeMons cars ever, and one of the first of the Stupid Engine Swap class.
Molde Carlo, Chevrolet Monte Carlo
The first time Jalopnik readers saw this ex-dirt-track G-body, it was getting beer dumped on its engine by enraged judges. At the South Spring '09 race the Monte finished a respectable 53rd... but then a freakin' miracle happened! At the South Fall '09 race, the Molde Carlo's team figured out how to make the car handle (and, probably, de-cheatified the engine, thus making it more reliable) and spent the whole race as one of the top contenders. Those of you who have watched a few LeMons races know the improbability of a big ol' 80s Detroit sedan keeping up with all those nimble imports, and the Molde Carlo had a shot at winning the race up until the last half-hour or so... which had everyone at LeMons HQ pretty excited. As it worked out, the Chevy came in third place and achieved LeMons Legend status for its achievement.
Porcubimmer, BMW 325e
We've been following the exploits of the "Pricks Outside" Porcubimmer for nearly two years now; as one of the first LeMons cars to get a completely ridiculous theme, LTDScott's car deserves LeMons Legend honors. After some rough patches during the '08 season, the Porcubimmer stayed reliable at the Buttonwillow Histrionics, coming in an impressive 9th place.
San Diego Minis Aka Team Bean, Austin Mini
Until the '61 Fleetwood showed up at the Lamest Day, this '62 Mini held the title of Oldest LeMons Car Ever, which is pretty cool in itself. Placing 55th out of 95 at the Buttonwillow Histrionics, the Mr. Bean Mini took home the top prize of the race. It was built from a heap of random, rusty parts, sported 998 cubic centimeters of engine displacement, and was dwarfed by such monstrous behemoths as the Honda Civic and Mazda 323 on the race track. There's no doubt that you're looking at one of the all-time LeMons Legends here!
Mysteries Inc, Plymouth Voyager Turbo
Would you put a Chrysler minivan on a road-race track and go wheel-to-wheel with all those E30s and RX-7s? Probably not- you'd have to be crazy to do such a thing! We saw this excellent racing machine for the first time at the Goin' For Broken LeMons at Reno-Fernley raceway, where it finished a shockingly good 59th place (out of 102); at the '09 Arse Freeze, the Mystery Machine cracked the top half of the standings with 66th place out of 152. Naturally, the team brings the appropriate costumes to the race. Now if someone would just bring a Mercury Villager minivan and wear Village People costumes, our mission would be complete.
Morrows Auto & Snoopy's Quest For The Holy Nickelbag, GMC Van
A one-ton GMC van might not seem like the best possible choice for road-race duty, but the Holy Nickelbag looked pretty good at the Lamest Day, grabbing 97th place. That accomplishment becomes much more impressive when you realize that a spun main bearing nuked the engine during pre-race practice, forcing the team to do a rebuild in mud that resembled a mashup between Woodstock and the Battle of the Somme. The reward: Heroic Fix trophy!
Our Lady Of Perpetual Downforce, Honda Civic
What a story this car has! We first saw it as the victim of a cruel housemate prank, then as a Chaparral-esque sucker-fan car (with army-surplus howitzer cooling fan and motorcycle engine providing the suck) at LeMons South Spring '09. Since the mean ol' safety fanatics 86'd their sucker-fan engine (something about spewing gas into the fan blades), the team returned to LeMons South '09 with a huge section of Cessna wing- complete with functional flap actuators- bolted to the roof. Legend!
Pendejo Engineering, Jaguar XJ-S
The first-ever V12 LeMons car (we've since had a BMW 750iL and a Mercedes-Benz S600), the Pendejo XJ-S has been much more reliable than expected on the race track (i.e., it took a full day of racing to blow both head gaskets at the Buttonwillow Histrionics. Do we need to explain why an XJ-S deserves LeMons Legendhood?
Members Only, Porsche 928
It's a 500-buck Porsche 928 with a homemade shooting brake rear body. What else needs to be said? Sure, the engine eventually ate one of its bearings, but the car got around the track pretty well for many hours.
Surround Castle To Stay Alive, Honda CRX
CRXs are a dime a dozen at LeMons, so how does one become a legend? You'd think that a 113th-place finish (out of 122) would imply a certain horribleness, which is true, but get this: GM Quad Four power; done in the most redneck tree-for-engine-hoist manner imaginable. So wrong, yet so perfect! Note the 5-lug front wheels and 4-lug rears.
Rum Runners, Chevrolet Malibu
This Texas race car is slow. Very, very slow. In fact, this Chevy 267-powered slug may be one of the slowest LeMons cars we've ever seen... yet it always finishes quite high in the standings. 24th place out of 70 at the '08 Yeehaw It's Texas race, 24th out of 95 at the '09 Gator-O-Rama, and 19th out of 123 at the '09 Yeehaw It's Texas race. How? As we keep telling everyone, don't break the car and don't get penalties and you'll contend. So true, as the Rum Runners have proven.
Diplomatic Immunity, Mercedes-Benz S600
How in the hell could a team bring a '95 V12 Benz to a LeMons race and get zero penalty laps? Because such a move gets you Instant LeMons Legend Status, that's how! This monster luxury coupe proved to be a total dog on the track, and the failure of a tiny hose led to a nightmare 6-hour repair job involving several hundred oddball Teutonic fasteners, but that didn't stop the Chief Perp from claiming it for 500 bucks!
Adopted By Jets, Saab 99
We've seen endless Saab 900s race (and fall apart) at LeMons, so it was quite a treat to see an ancient Saab 99 with the rare roof-mounted exhaust option. Grabbing 24th place and the Grassroots Motorsports Most From The Least Award at the New England '09 race, and 96th out of 122 at the Lamest Day, this Swede has what it takes to gain LeMons Legend status.
Scuderia Limoni, Alfa Romeo Milano
The Alfa Milano has proven to be a very reliable LeMons car, which we never would have believed prior to seeing a half-dozen of them outlast most of the Supras and 325s at race after race. Coming in second at the New England '09 race and third at the '08 New England race, the Scuderia Limoni car may well be the first Italian to take an overall-win trophy at a LeMons race.
The Sharks, BMW 528e
First appearing on our sonar screens at the first Yeehaw It's Texas race, the Very Important Peasants aka The Sharks set the all-time record for most black flags in a single LeMons race, with nine trips to the Penalty Box. Since then, they've become much better drivers... and added some junkyard turbocharging power. When the Sharkmobile isn't limping off the track for much-needed repairs, it's tearing around the track in a hurry; in fact, it set the best lap time of the entire Buttonwillow Histrionics. The Sharks have been regulars at all the West Coast races, and they've been good friends of the Court for quite a while.
Shrimp Boots/Piranha Racing, Hella Terrible BMW E30s
These two teams get LeMons Legend status because they throw the best paddock parties we've ever experienced in our travels with the LeMons Carnival. We met these mega-chefs for the first time at the Laissez Les Crapheaps Roulez LeMons in- where else?- Louisiana, and they returned for more all-night carousing (with the occasional lap around the race track in an E30) at the Yeehaw It's Texas '09 race.
Size Does Matter, Plymouth Fury
This huge Chrysler C-body has been racing at LeMons since the very early days, and it usually contends; in fact, the Fury managed an 8th-place finish at the extremely tough Goin' For Broken race. With at least seven races to its credit (most of the West Coast events, plus a trip to Toledo), only a handful of cars can claim as many LeMons miles driven, and somehow the Size Matters team manages to keep that battleship out of the Penalty Box.
Son Of A Blitzen, Mercedes-Benz 300E
Taking a W124 Mercedes-Benz and dropping the 3.5 liter V8 and 4-speed out of a 350SL into its engine compartment is almost enough, by itself, to earn LeMons Legend status. When you chop 6" out of the roof, however, there's no doubt: Legend! This car sounded beautiful on the track at the South Fall '09 race, and its 15th place (out of 113) finish shows that it was reliable as well. Please, more cars like this!
The Cheese-Eating Surrender Monkeys, Peugeot 505 Turbo
Even though their trailer flipped over on the way to Arse Freeze '08, the Surrender Monkeys never gave up. They came to the Goin' For Broken race and finished 39th, in spite of their transmission getting stuck in third gear for most of the weekend. At the '09 Arse Freeze, the Monkeys took 24th place (out of 152), making this the most successful French car in LeMons history. Legend!
El Toro Loco, Ford Taurus SHO
We've seen quite a few SHOs in LeMons races, and from their experience we've learned that the SHO is the most unreliable possible 24 Hours Of LeMons car. They're very fast on a race track, but the engines, transmissions, brakes, suspension: KABOOM! We're choosing El Toro Loco as the representative SHO to be awarded LeMons Legend status, due to its not-quite-as-fragile-as-most performances as New Orleans and Houston.
Team Trailing Throttle Oversteer, Chevrolet Corvair
When UDman decided he wanted to put together a LeMons car, he passed on all the usual Mustangs and RX-7s and went right for a Powerglide-equipped 1963 Corvair sedan. The Corvair proved very reliable at the New England race, and its 23rd-place finish resulted in the big one: Index Of Effluency!
Tunachuckers, Volvo Amazon
Since their LeMons debut at the South '08 race, the Tunachuckers Amazon has won the Index Of Effluency and Heroic Fix (for a 90-minute long-block swap) and repaired their car after a catostrophic engine-compartment fire. And, hey, it's a 43-year-old Volvo!
Über Bird, BMW 633CSi
You turn a BMW E24 into a frighteningly accurate replica of Richard Petty's Plymouth Super Bird, as Mad Science and the rest of the Hooniversarians did, and there's no doubt in our minds: LeMons Legend! The Bird looked great on the track, and 86th place at the Arse Freeze gets the team some bragging rights.
The UNDERGROUND, Nissan 300ZX
We keep seeing this team, seemingly everywhere we travel, and the story is pretty much always the same: a bunch of great drivers keeps this Z31 in contention for about 11 minutes, then the engine/transmission/suspension/etc pukes and they spend the rest of the weekend shredding their knuckles on unyielding Nissan steel. We've seen this hard-luck car in most of the West Coast races, and now they're towing it 2,500 miles from home. No matter how much we beg them to get a less horrible car, the UNDERGROUNDers insist that they can win with their 300ZX, thus showing less ability to learn from painful experience than most flatworms. For this, we are forced to bestow LeMons Legend status.
U.S.S. Enterprise, Ford LTD
This '72 Ford LTD "convertible" took the Index Of Effluency at South Spring '09, then returned with so much cheat (including an LS engine out of an Escalade) at South Fall '09 that we were afraid to even open the hood. Not that it mattered; all that extra power and the snazzy suspension mods merely ensured that the big Ford would spin out early and often. For having the balls to race a chop-top LTD, we hereby award LeMons Legend status to the U.S.S. Enterprise.
Redneck Racing Team, Cadillac Elk-Dorado
62nd place out of 152 at the '09 Arse Freeze and the Index of Effluency at the Goin' For Broken race, in a 4900 V8-equipped front-wheel-drive Detroit luxury liner? LeMons Legend for sure.