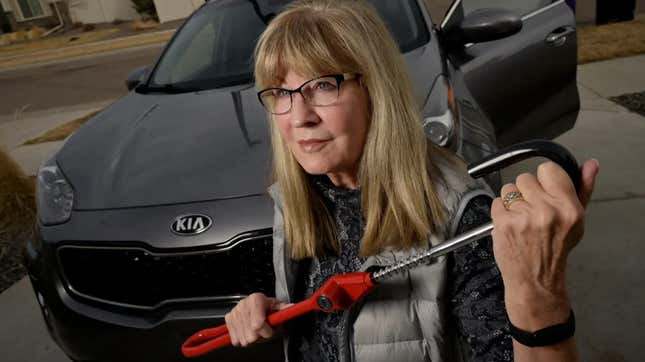 I was reading about a Michigan man who drove drunk to the state police station in order to get a 14-year-old DUI expunged from his record, only to catch a brand new charge, and it got me thinking about the colorful crooks, skeevy schemers and unchained individuals we've featured here on Jalopnik in just the last year alone.

Now we do cover some fairly heinous criminals, but you won't find them in this slideshow! We are focusing on the funny, impressive or downright dumbest crooks and crime-committers over the past year or so.
This is by no means an extensive list, as there are just too many dumb or hilarious crime moments to cover. But when you are staring into the center of your shower head at 7 a.m., wondering if this is the day you'll finally quit your soul-sucking job and turn to a life of crime, remember these slides. Learn from them. Be a better class of criminal.