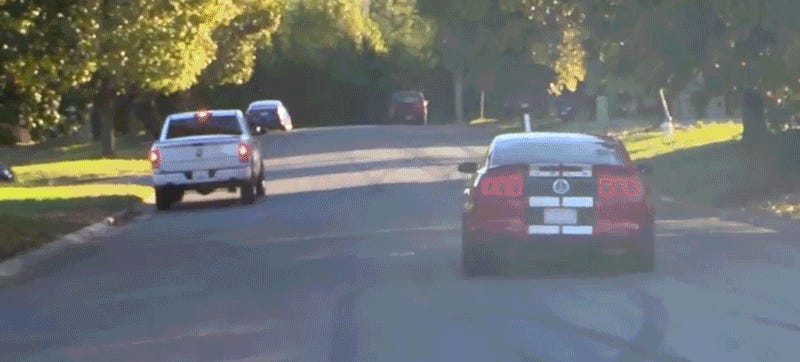 The 662-horsepower Shelby GT500 is a tire-shredding machine, a little voice in your mind to do a burnout anywhere, any time. That little voice reportedly put a dude in the hospital over the weekend.
The 2011 Shelby GT500 only gets minor exterior tweaks, but underneath the hood it chucks the heavy iron block truck engine for an all-aluminum 5.4-liter supercharged V8 for 102 lbs less weight and a smokin' 550HP.
Ford has unleashed a monstrous press release touting an utterly unimportant aspect of the 2010 Ford Mustang Shelby GT500, an increase in fuel economy of 2 MPG. If you're a prospective buyer, you don't care.
Just in time for the September 24th premier of NBC's new Knight Rider show, the local NBC news affiliate in Grand Rapids, Michigan has found a great way to shamelessly promote the show a woman claiming that her recently sold Mustang GT was bought to be turned into a real-life example of KITT for the show. Deb Fralick…