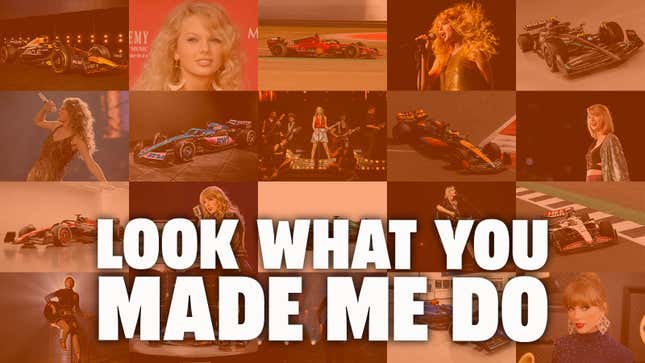 If you're looking to finally get into Formula 1 this year because you've heard the never-ending hype the sport is receiving, welcome to the club! It's great fun to follow thanks to all the on-track action, off-track drama and delightful drivers you can get behind. But, it can also be daunting for first time fans entering the sport.
But fledgling F1 fans, fear not. I'm here to guide you through the complexities of this globe-trotting racing series.
Before we learn the ins and outs of the rules and regulations that govern the sport, you'll probably want to get to know the teams that are racing this year. That way, you can figure out who you might want to support, or who you might want to wish misfortune upon.
To do this, I figured there was only one medium through which we could explore the ten teams on the grid: through the ten eras of Taylor Swift of course. And before anyone asks, obviously I'm only counting the Taylor's Version albums. What do you think I am, some kind of animal?