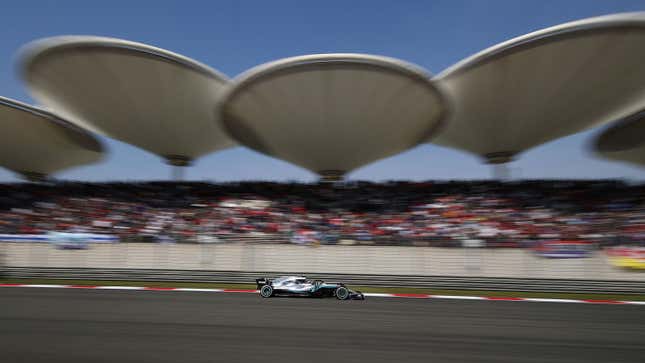 The "will they, won't they" dance around the Chinese Grand Prix has been ongoing for what seems like forever. The event was first canceled in 2020 due to the Covid-19 pandemic, and Formula 1 hasn't raced there since. Now, after the event made a brief appearance on the 24-race-strong 2023 calendar, F1 has once again confirmed that the Chinese Grand Prix won't, in fact, take place this year.

Listen To The Lexus RC F Sing Through The California Mountains
Formula 1 was slated to make its long-awaited return to China on April 16th, 2023, according to the initial F1 schedule released last year. But the event, which would have been F1's first race in Shanghai since 2019, was pulled from the schedule last month.
F1 and the FIA cited Covid-19 restrictions in China as the reason for its cancellation. The country announced it was taking a "zero approach" to Covid-19 as cases began to rise once more, which meant the return of widespread lockdowns and mandatory isolation for anyone infected with the virus.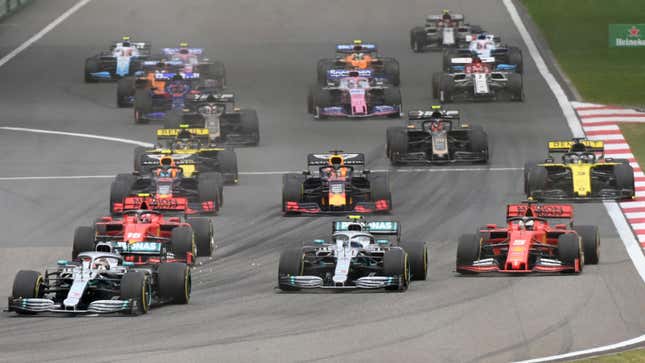 Following backlash against the policies, China has backtracked on some of these measures. This led outsiders to believe the Chinese event could make a comeback later in the season. But, in a very un-imaginative statement, Formula 1's organizers said that wouldn't be the case. The statement said:
"Formula 1 can confirm the 2023 season will consist of 23 races. All existing race dates on the calendar remain unchanged."
The removal of China from the calendar, and F1's quite sensible decision not to replace it with yet another race, means there's now a three-week gap between the Australian Grand Prix on April 2nd and the next round in Baku on April 30th.
The latest update to the F1 schedule means there will now be one more race this year, compared to 2022. The 23 races being held this year include a new event in Las Vegas as well as Formula 1's return to Qatar.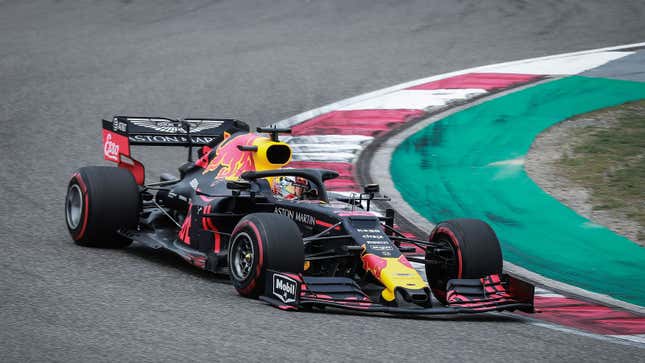 To make space for these new events, the 2023 calendar will miss the French Grand Prix for the first time since 2020, when it was pulled from the schedule due to the Covid-19 pandemic.
The 2023 Formula 1 calendar includes:
Bahrain, March 3rd - 5th
Saudi Arabia, March 17th - 19th
Australia, March 31st - April 2nd
Azerbaijan, April 28th - 30th
Miami, May 5th - 7th
Emilia Romagna, May 19th - 21st
Monaco, May 26th - 28th
Spain, June 2nd - 4th
Canada, June 16th - 18th
Austria, June 30th - July 2nd
United Kingdom, July 7th - 8th
Hungary, July 21st - 23rd
Belgium, July 28th - 30
The Netherlands, August 25th - 27th
Italy, September 1st - 3rd
Singapore, September 15th - 17th
Japan, September 22nd - 24th
Qatar, October 6th - 8th
USA, October 20th - 22nd
Mexico, October 27th - 29th
Brazil, November 3rd - 5th
Las Vegas, November 16th - 18th
Abu Dhabi, November 24th - 26th