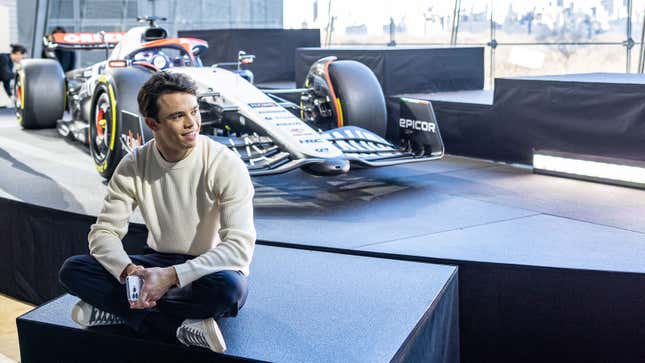 For most Formula 1 drivers, the ascent into the sport is a simple one: you win in karting, you win in regional single-seaters and then you win in junior categories like Formula 2. It's the way drivers like Charles Leclerc, Pierre Gasly, and even Lewis Hamilton found their footing. But, after failing to secure an F1 seat following his own F2 championship win, AlphaTauri rookie Nyck de Vries had to forge his own path into the sport.

After winning the Formula 2 title in 2019, the young Dutch driver switched gears and joined all-electric race series Formula E for its sixth season. He partnered with Stoffel Vandoorne for three seasons at the Mercedes EQ Formula E team.
During that time, he became the first Dutch motorsport world champion after winning the Formula E title in 2021, and helped the squad claim back-to-back team championships as well. All the while, still keeping one foot in the door at F1 through his work as test and reserve driver for the Mercedes Formula 1 team.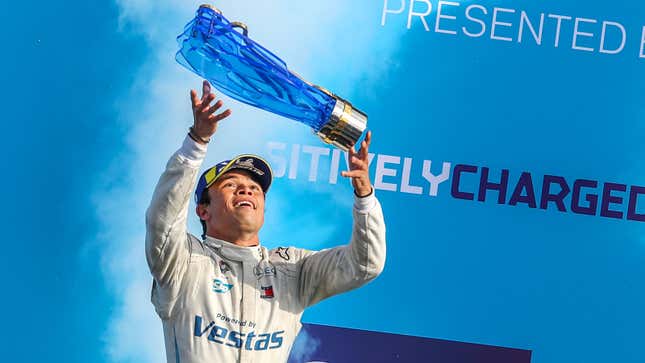 "It was actually a deliberate decision when I was not racing in Formula One, to invest my time in other areas," de Vries told Jalopnik during AlphaTauri's team launch in New York City.

"In the past, it was more about managing my career opportunities to steer it in a direction that would keep all the doors open and to not give up on my dream, which was Formula 1."
After two years on the sidelines, that dream became a reality last year when de Vries was called upon by the Williams F1 team. Its driver, Alex Albon, had been struck down by appendicitis and would be unable to race at the Italian Grand Prix in Monza, so de Vries was in.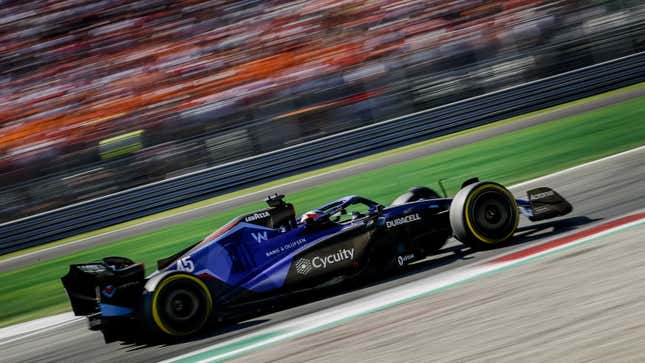 He impressed everyone by out-qualifying teammate Nicholas Latifi. He then went on to outperform the Canadian and even managed to score points on his debut. Onlookers took note, and the Dutchman was soon signed to join AlphaTauri for the 2023 season, where he now partners with Japanese driver Yuki Tsunoda.
"Formula 1 is ultimately everyone's dream and to get the opportunity to put all your dedication into that is actually a real privilege," he told Jalopnik.
Now, the 28-year-old is hard at work preparing for the new season, which kicks off with winter testing in Bahrain next week, before the first race of the year on March 5th. In the process, he's uncovered just how different Formula 1 is compared with other series he's raced in.
"It's completely different," he says.
"Firstly, integrating in a new environment, new team, meeting new people, understanding where the team is standing and where we can improve. But from a personal perspective, I needed to put in much more time and effort into physical preparation."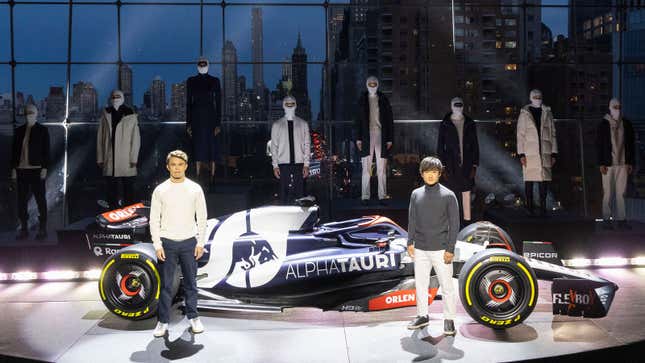 He explains that in the championships he raced in before, "physical activity was enough" to keep you healthy enough to last the race distance. But, in Formula 1, he's found that the "stresses, the loads and the intensity is so high."

"I really enjoyed it," he adds. "We've worked hard and I'm feeling strong. I couldn't get out of the car in Monza, but I might struggle to get in the car now."
All eyes will be on the Dutchman when he lines up on the grid in Bahrain. Then, he'll be one of three rookies entering their first F1 season this year, sitting alongside American racer Logan Sargeant at Williams and Australia's Oscar Piastri at McLaren.