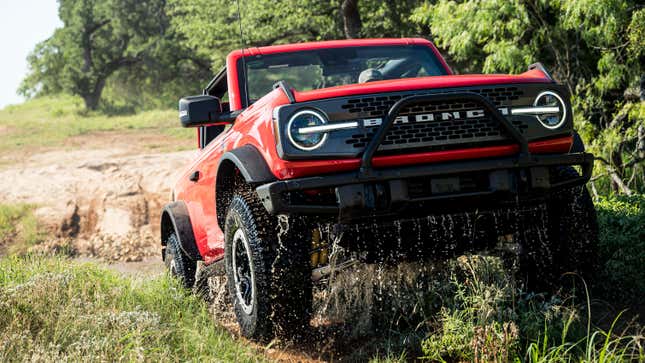 Off-road is hot right now. Buyers know it; carmakers know it. Despite pickup trucks getting bigger and heavier, trucks have been the popular choice for off-road enthusiasts. But when something with enclosed cargo space is needed, and a midsize truck with a camper shell won't do, it's time for an SUV.

The best off-road SUVs are clearly the ones in Jurassic Park. Those SUVs were mission-critical out there — where the geese chase you. I'm not talking about the Jeep Wranglers (YJ.) Definitely not the Ford Explorers, which, by the way, were Toyota Land Cruisers in Crichton's novel. No, the best SUVs for going off-road were those gnarly Mercedes-Benz ML320s. For sure.

Sadly, you can't just go to a Mercedes-Benz dealer and ask for a Lost World M-Class. What you can do, if you're in the U.S., is pick the next best sport-utility vehicle from among these, the top ten SUVs for going off-road.