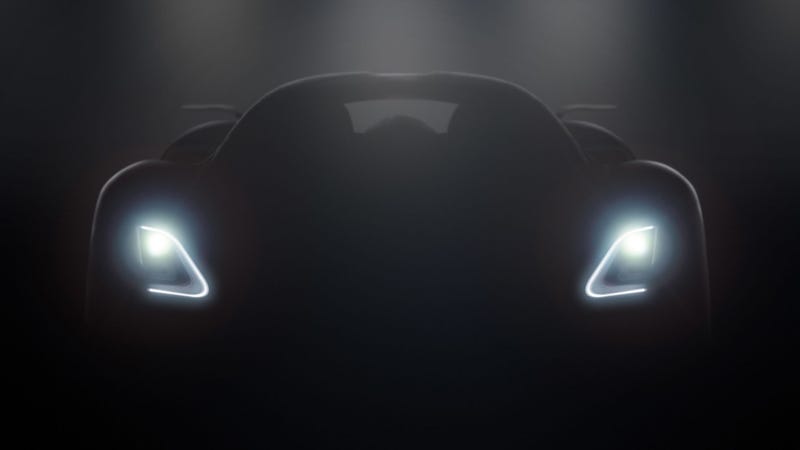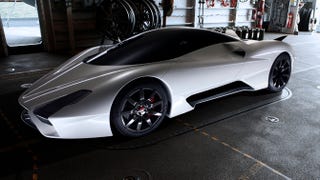 Based on this first look at the the SSC Ultimate Aero II's rump we have reason to believe this 275-mph supercar may be from another planet. Just look at its "alien balls" exhaust pod. [TopGear]
The SSC Ultimate Aero II, which you saw exclusively first on Jalopnik, is aiming for a Bugatti-besting top speed of 275 mph with the help of a 6.8-liter twin-turbo V8 according to Top Gear.
Shelby SuperCars revealed the new-for-2010 $740,000 Ultimate Aero hyper car in Dubai today. The new model accelerates from 0-to-62 in 2.78 seconds, tops out at a blistering 260 MPH and now gets one-piece all-carbon-fiber wheels. Seriously.
News of Shelby SuperCars' intention to build an electric version of its record breaking SSC Ultimate Aero TT leaked out yesterday prompting the company to make the news official. The company expects the SSC Ultimate Aero EV to be ready by late next year, saying that it will initially feature a 500 HP electric motor…
Sorry Bugatti. The dark-beer company that's been tracking the best, fastest and biggest — ever since the company's managing director, Sir Hugh Beaver first argued over which was the fastest game bird in Europe — Guinness World Records has verified the SSC Ultimate Aero as the "Fastest Production Car." As we reported…
When Shelby Super Cars' Ultimate Aero made its potentially record-breaking top-speed run in Washington state last week, the company came prepared. A/V geeks set up multiple cameras to catch the twin-turbo, 1183 hp air cutter as it hit a top average speed of 255.83 mph. We've yet to hear from the dark beer types who…