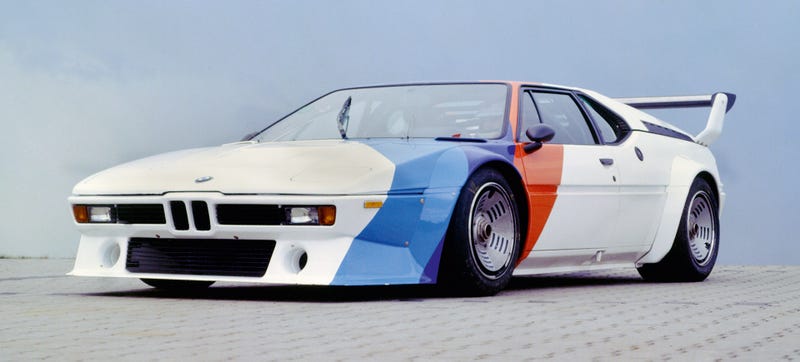 One of the all time greats, Italdesign's Giorgetto Giugiaro decided to retire at the age of 76. Here's your chance to tell him which is your favorite of his many wonderful creations.
After nearly five decades at the helm of Italdesign Giugiaro SpA, Giorgetto Giugiaro has retired from the Italian design house he founded. Both he and his 50-year-old son still own a 9.9 percent stake the company that was sold to Audi, but as of June 28, the legendary designer has left the building.

Giorgetto Giugiaro. Now repeat it three times. Got it? It's one of the biggest names in the business, but don't blame him for switching to the more user friendly Italdesign in 1968. Before doing that though, he also created some beautiful shapes at Bertone and Ghia. After all, they don't name someone Car designer of…
In his prolific design career, Giorgetto Giugiaro never made vehicles for either Star Wars or Batman, but his Aztec concept from 1988 could have featured in both. Isolated from the cockpit by a wall, there is nobody to hear the screams of one's passenger when the Aztec's rally-derived mechanics—a five-cylinder, 200 hp…
Walter de'Silva, head of Volkswagen design, has reinterpreted a Leica camera to the tune of $26,500. He's not the first car designer to venture into camera design. In the red corner is Giorgetto Giugiaro of Nikon and supercar fame.
Marille is not a box of Kraft macaroni and cheese. It is a 1983 skunk works pasta engineered by Giorgetto Giugiaro, perhaps the most prolific Italian car designer ever.
The Hyundai Stellar was quite the mishmash of parts-bin bargains, with the same chassis as the Ford Cortina Mk 5, a Mitsubishi engine, and styling by Giorgetto Giugiaro. That doesn't matter, however; what does matter is that ads for Korean cars have the most awesome combo of macho voiceover and cheezy echo effects in…
Does the BMW M1 Homage concept we saw yesterday try just a little too hard to impress? Does a bear shit in the woods? The gaping maw of modern styling is chewing through heritage designs at an astonishing rate, and starting to look at eras not often remembered fondly for its great cars. Just because the malaise era…
With last weeks whopping, landslide inclusion of the McLaren F1 (96.8% yes) we asked ourselves, "How many more hot-shit performance monsters do we really need in this here Fantasy Garage?" Along with the F1, we've got the king of the world Veyron and the over-performing Ford GT. We've even (somehow) still got the RUF…