♫ When you're here / There's nothing I fear. ♫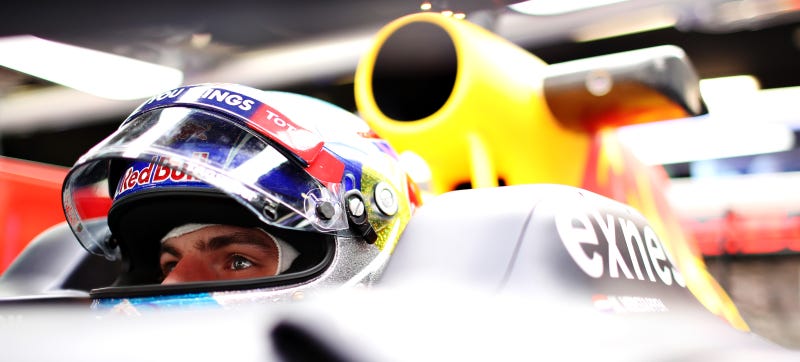 The Williams F1 team was celebrating their first victory in eight years at the Spanish Grand Prix in Barcelona with a team photo when something, possibly a KERS unit, sparked an explosion. Video shows the garage burst into flames and sources are reporting multiple injuries. A team member was apparently pulled out of…
Like anything else, Formula One has changed quite a bit over the last 42 years. Although the rules and regulations of modern F1 can make race fans long for the days past, it's amazing to see the chaos that surrounded the early days of F1 racing.
Ferrari was forced to change the rear wing on their cars for the remainder of this weekend's Spanish Grand Prix. International Automobile Federation (FIA) race director Charlie Whiting called the wing "a very clever interpretation of the rules" on Friday. Whiting told reporters it was up to the FIA "to decide whether…
A fascinating profile of Brawn GP's main man from 2001 reveals a ruthless drive for team victory—and a dislike for the kind of public bickering his driver Barrichello has just done.
After Sunday's rather peculiar Spanish Grand Prix, Ross Brawn has stated that his team does not have a number one and a number two driver. Can that possibly be true?
There was a scary moment at yesterday's Spanish Grand Prix that may not have been as scary as Stephane Ortelli's car flying through the air with the greatest of ease, but was scary nonetheless. The fear factor began when some part of the front left tire wheel on Heikki Kovalainen' McLaren Mercedes exploded, sending…