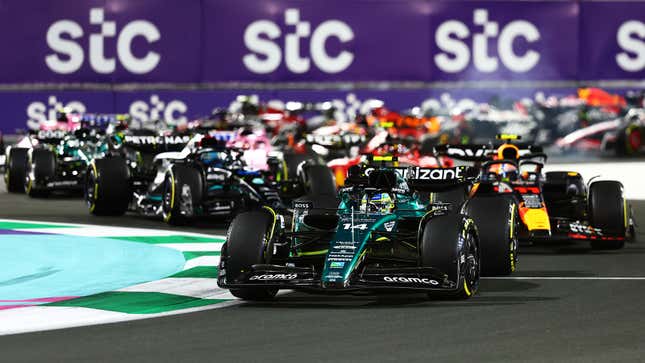 In order to show that a racing driver has the skills and experience needed to pilot a Formula 1 car, they need to get their hands on an FIA Super License. This document is a record of their race wins, entries and any other on-track antics, including penalties they might have picked up, over their racing career.

The license stays with a driver for as long as they want to race in F1, and serves as a record for any bad behavior they might exhibit on track.
For any breaches of Formula 1's rules and regulations, or any un-sportsperson-like behavior, drivers are handed penalty points that stick on their record for 12 months. Actions that can earn drivers a penalty point on their license include things like causing a collision, cutting corners on track or failing to follow the race director's instructions.
If a driver picks up 12 of these penalty points over a 12-month period, they're instantly given a one-race ban.
Since the system was introduced, no Formula 1 driver has been handed a race ban, but some racers are getting worryingly close. To keep track of who's at risk and which other drivers have points on their license, we rounded up all the penalty points sitting on all the FIA super licenses in F1.
After two races in 2023, 13 drivers of the current crop of 20 racers now have points on their license, while seven racers are yet to be handed a single one. The well-mannered drivers that have yet to pick up a penalty over the past 12 months include Carlos Sainz Jr., Lewis Hamilton, Oscar Piastri, Valtteri Bottas, Nico Hülkenberg, Nyck de Vries and Logan Sargeant.
But of the 13 drivers that have got at least one point on their Super Licenses, what were these penalties handed out for? Click on through the following pages to find out.