As our time at the 2008 Detroit Auto Show draws to a close we're ready to crank up our powerful evaluation device, based on technology available to any third grader, to grade each of the automakers ( and major quasi-subsidiaries) on the most important metric of this, the Super Bowl of auto shows, buzz. Prepare for As, Bs, Cs, Ds, pluses and minuses—and yes, an F! The grades are subjective, but then again, so is buzz. Remember carmakers — this all goes down on your permanent record and yes, Chrysler — before your hands go up — your parents will be receiving a copy. The pain and the pleasure, after the jump.

Audi
A-
Most of us loved the breakfast sausages served in the Audi cafe each morning of the show. They were as delicious as the Audi R8 V12 TDI — which just staring at gave us more enjoyment than almost anything else at the show. The two-liter Audi TTS goodness was nothing to sneeze at either. But Wert kind of wishes the sausages had been beef.
BMW
B
Flat, but competent. The new X6 "sport activity vehicle" looks perfectly tasty and should be just the ticket for beautiful folk who value precision, performance, and whatever the eff "sport activity" is (sounds clean, could be dirty). On the MINI front, the already-much-viewed Clubman showed up again, essentially unchanged. Soooo... how about a diesel possibility? Or something? Anything? Bimmer? Bimmer?
G/O Media may get a commission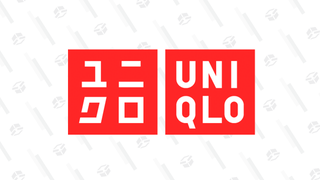 Year-round basics
Uniqlo Summer Sale
BYD
A-
When Build Your Dreams revealed their Ferrous Battery-powered Hybrid they hoped that, as one of the smaller Chinese manufacturers, they'd get a little attention. Just to make sure, the company's Chairman took one of our writer's on the ride of their lives. Did it work? Ask the people that read the NY Times business section. Their young exec is so scoring.
Changfeng
A+
Dadaist press releases from thisambitious Chinese carmaker. Hysterical, borderline propaganda, for the second year in a row. Bravo, Changfeng, and bravo to your legion!
Chrysler
B
Fugly in-the-flesh concepts, but the one-two combo of the now-legendary horny cattle-drive debut more than made up for it. Now if only they can get those concept cars a powertrain that's not powered by powdered unicorn horns. Although we're pretty sure the pixie-dust emissions aren't too bad for the environment.
Ferrari
B-
Ferrari's new F430 Scuderia, shown in Detroit in stunning Avio blue, makes our knees buckle. But even that sublime machine couldn't gild a halfhearted attempt to join the global greenmarket. The company showed a prototype Ethanol-powered F430 Spider sporting a slight power boost and a single-digit reduction in emissions. Nice, a grass-colored logo.
Fisker
B+
Erstwhile BMW and Aston Martin designer Henrik Fisker showed off the Karma, an imposing luxury sedan that shares a series-hybrid drivetrain with a Delta Force recon vehicle. With a reported $10 million investment from Sili-valley heavyweight Kleiner Perkins, Caulfield and Byers, Fisker could pick up where the imploding Tesla Motors leaves off. Deduction for risk of vaporware.
Ford Motor Company
C+
A gloomy pall extends across the Blue Oval as it struggles with an almost $12 billion loss during this past fiscal year. And it doesn't help they're the first automaker revealing product on the first day of the show, but by gum, they did their darndest. They've got the awhmighty new 2009 Ford F-150, and if they have to make a go of it on "an American icon" like Knight Rider's KITT, so be it. Oop, wait a sec... there was the Lincoln MKT reveal too. Hope, sorta. Hey, anyone see Mercury anywhere?
Geely
Fucking A!
For sure, the most sarcastic dang A we'll ever dispense, due entirely to Geely's swagadelic tea set. We didn't have the instruments to check it for lead content, but it looked safe enough and didn't dissolve when we added vodka. In a shameless display of retro-Anglophilia, they also brought a London cab. Bully!
General Motors
A-
Arguably the hometown hero of the show. Whether the General was wowing the crowd with a largely unexpected, and sharply attractive, CT Coupe, or walking away with the North American Car of the Year award with the Chevrolet Malibu, or turning aging auto journalists to adolescent dragons with the Corvette ZR1 and new 2009 Cadillac CTS-V, there seemed to be buzz emanating from the GM booth and growing each time we looked. But, uh, not a single, buzz-building peep out of needy Pontiac? The arrowheaded-brand looked like a sad and lonesome red-headed stepchild in the back of the display.
Honda
F
Like they even care. Of course, they have the upstart Chinese makers ripping them off left, right and center, so maybe their plan is to allow imitation to remain the sincerest form of marketing. But it's never good when you get upstaged by a Ford Explorer concept with the unveil of the 2009 PilotAlso, Siler, who attended the reveal, tells us that the light show was inducing vertigo. Honda, we expect better from you — really we do.
Hyundai
B
Hyundai's rise from unconscionable crapwagon to belle of the ball has been well documented. But the Korean automaker put a fat cherry on top, rolling out the long-awaited, V8-powered, upmarket rear-drive Genesis sedan. So what if they haven't quite settled on which grille to use. We say go with the Klingon forehead one. On the other side of the spectrum, budget-minded brand-brother Kia unveiled the Borrego — the badge's first foray into the mid-size SUV market. How will it fare? Only time and gas prices will tell.
Lamborghini
B-
Gallardo and Murcielago design personalization services do not buzz make. But hey, the booth babes are among the most — umm — yeah. So, umm, bonus for that.
Land Rover
C-
Note to any SUV-making brand about to be bought by an Indian automaker: Let's say you're holding your press conference at the end of the first day of the Detroit Auto Show and you've just lifted the cover off of your new concept car everyone's already seen the images of. If an auto journalist about to collapse from exhaustion comes over to a PR person and just wants to snag a press kit so he can run, quick like a bunny, back up to the safe confines of the press room to post — just give him the damn press kit. Just sayin'... Anyway, they revealed the LRX concept — we'll probably post on it sometime soon.
Maserati
B-
The newly-profitable Maserati have a spank-me-gorgeous, entirely Pininfarina-designed product line, and the company still has the most attractive floor models outside Modena — but their reveals? Slightly less stunning. The highlight was the new, spec'd-up Quattroporte Collezione Cento that with iPod docking station, wireless internet and two 10-inch touch screens for rear-seat passengers makes us scream "mobile office." Unfortunately, this is the Detroit Auto Show — not SEMA.
Mazda
B+
Despite the new Mazda RX-8 looking so disappointingly similar to the old RX-8, we'll break out Mazda from their Ford Motor Company overlords for only one reason — the Mazda Furai concept. It's simply epic.

Mercedes-Benz
A-
Elder frottage plus CLK reveal plus Dr. Z serving drinks at the Firehouse plus the Sixties-vintage fratboy opportunity for much of our staff to stuff themselves into a Smart meant Mercedes provided us with enough comic relief to last a while. You need this sort thing when you're living on Diet Coke and sad ham-wrap sandwiches.
Mitsubishi
B+
No one, except maybe the cast of Friends, needs a comeback more than Mitsubishi. It took another step in that direction this week by giving sport-compact kids the midpoint racer they've been clamoring for. The Mitsubishi Lancer Ralliart has 11 more horsepower than Subaru's new, ungainly WRX, and will come with the same SST dual-clutch automanual as Mitsu's top-line Lancer EVO. On the other hand, rolling out yet another concept car hinting at the absent Eclipse EVO just rubs salt in the wound. And oh, how it burns.
Nissan
C
A concept car for parentswho urgently need "Nanny 911"? Or who might want to warm up a few slices of cold pizza? Scintillating, no. But appealing to moms and dads WHO-HAVE-JUST-ABOUT -HAD-IT-UP-TO-HERE -AND-WILL-TURN-THIS-CONCEPT-CAR-AROUND-IF-THEY...yeah. Anyway — what's up with the lack-of-a-press-conference un-reveal on the Forum anyway?
Rolls-Royce
F
When we think of Rolls, ancient quasi-Homeric terms come to mind: heavy, thick, deep, and of course rich. So naturally the only news dispensed by management from Goodwood Manor was that the forthcoming "smaller Rolls," the RR4, is not some cut-rate rattletrap that runs on siphoned gas. Too bad that's about all they brought to the dance.
Subaru
D
Buzz factor zero. Subaru rolled out a single car here in Detroit, the 2009 Forester. Once a boxy quirkpot, the new Forester, based on the company's latest Impreza platform, takes the more conventional shape of a modern crossover SUV. It also hints at the ill-accepted Impreza, which shouldn't hinder its acceptance among golden-retriever-transporting Scooby diehards. Pre-show rumors of an STI version equals false hopes and expectations unmet.
Tang Hua
B
The yellow phallus car. The yellow car that floats—for President Bush! Miraculous names, as well, from Tang Hua: "Book of Songs"..."Detroit Fish." Lovely. But they did get that oh-so-desirous New York Times business section mention today — so that counts for something, right? Of course we were mentioned as well — maybe not as much as we thought.
Toyota
C-
Just a weird show overall for the Japanese. However, we were encouraged to see that, with the A-BAT concept Honda Ridgeline-like mini-truck, Toyota has intensified the tailgate-features arms race, even if the actual bed is scarcely large enough to hold a Dodge RamBox. The Venza Crossover Sedan was equally perplexing, a sort of... kind of... oh for chrissakes, it's a station wagon! When will the crossover madness end? Stop the insanity!
Volkswagen
B
Volkswagen AG scored here in Detroit with the Audi R8 V12 TDI concept and surprise sexpot Volkswagen Passat CC, both of which satisfied expectations, at least visually and theoretically, to a tremendous degree. Minus grade for hiring the craggy Canadian Bryan Adams to serenade the new Audi TTs. Cleanup on aisle 1985!