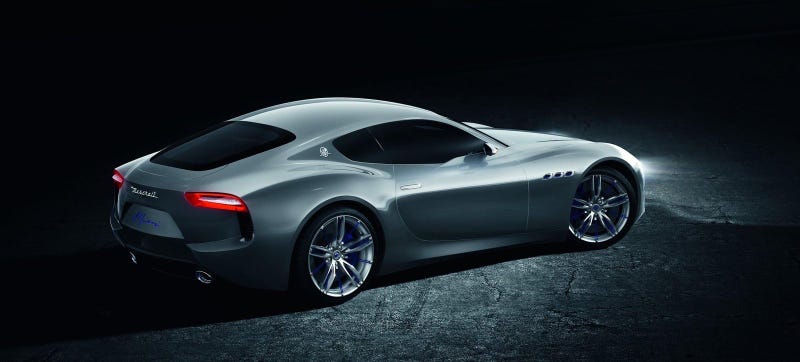 It turns out the lovely Maserati Alfieri is not the next GranTurismo after all, but a smaller coupe that will get V6 power. A convertible is coming too!
The new Ferrari California T might be next door but nobody cares because Maserati put a giant shark in the room and stole the show. The Maserati Alfieri Concept is the next GranTurismo if there is anyone at Maserati who still loves us.
Maserati made a not-so-subtle hint last week about bringing a sports car concept to the Geneva Motor Show. We thought it was going to be a Jaguar F-Type fighter. This is the Maserati Alfieri, and it better be coming to a showroom soon.