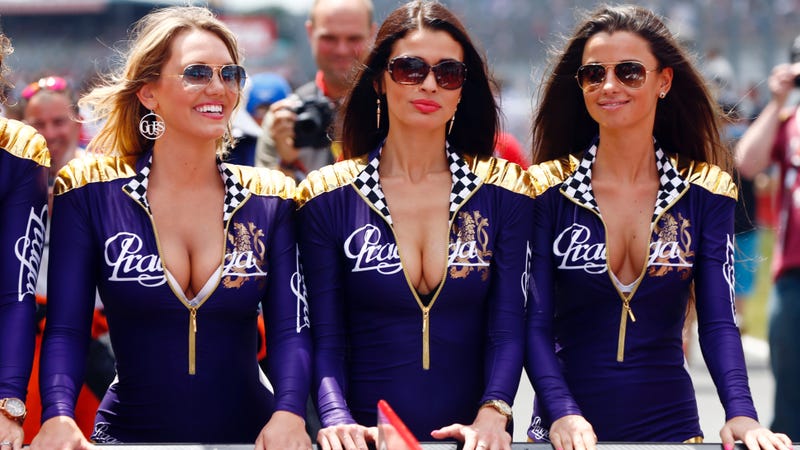 Don't expect to see scantily clad women standing next to the cars at the 24 Hours of Le Mans this year. According to Reuters, the FIA World Endurance Championship is dropping pretty ladies for pretty ladies' sake from the grid. It's about time.
The LeMons racers at Hella Shitty Racing, the ones building the first diesel Porsche 911, are furthering their rebuttal of "sexist grid girls." Say hello to the Sonoma Raceway Boys.
Look, if Grid Girls — barely dressed women standing next to race cars — are still going to be a thing, let's at least go for equal opportunity objectification. That's where Ryan Doherty comes in. He wants to be a Grid Dude.