Depending on others' opinions, Formula One's new bosses could get rid of "grid girls"—an outdated concept in which women line a male-dominated racing grid, for few other reasons than being something to look at. It should go without saying, but having grid girls encourages objectification and gender stereotypes.

The FIA, F1's governing body, took about 10 steps back last week by appointing Carmen Jorda, someone who thinks there should be a female-only version of F1 because women will "never be the same as men," to its international women's commission. It was a blow to female racers, but F1 became a semi-redeeming force when its bosses said on BBC Radio that grid girls may be on the way out.
The concept of grid girls spans much further than F1, and this wouldn't be a magical end-all if it happened—especially considering how hard it is for women to break into the sport as drivers or competitive team members. But with more than 4 million people in race attendance annually, F1 is a good place to start.
F1's experimented with easing of the harsh gender divide caused having female models on a racing grid with entirely male drivers, like adding grid boys and children. Red Bull team boss Christian Horner told the BBC both were criticized.
As for the future, F1 managing director of motorsports Ross Brawn told the BBC female promotional models and grid girls are a "delicate topic" but that they're "under strong review." From the BBC:
"We're trying to respect all parties," Brawn told BBC Radio 5 live.


"There's a lot of people respect the tradition of the grid girls and there's people who feel that it has become a bit dated, so we're addressing that."

Brawn's boss, F1 chief executive officer Chase Carey, said: "What we need to do is get as many points of view as possible and make a decision right for the future of the sport."

'Grid girls' are models used to conduct certain promotional tasks, usually wearing clothing that bears the name of a sponsor. Among their duties in F1 are holding umbrellas or driver name-boards on the grid, and lining the corridor through which the drivers walk on their way to the podium.
G/O Media may get a commission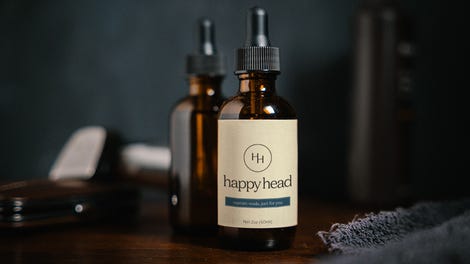 Think about a young girl going to a racing event and only seeing the women "holding umbrellas or driver name-boards ... and lining the corridor through which the drivers walk." She's likely not going to think being a driver, engineer or other competitive role is in her future if those are the only women she sees.
That's not to say there's anything wrong with a woman who wants to be in a modeling role like this, and, for the sake of discussion, not all grid-girl outfits are objectifying. The problem comes in the context of this particular role.
Individual women can make their own choices about what they'd like to be, and that includes becoming grid girls or the equivalent. The issue with having "grid girls," "Monster Energy Girls" or "Miss [insert sponsor here]" in racing is that it perpetuates a stereotype so many people are trying to fight—the men race the cars while the women stand aside and adorn the scenery.
The women themselves were even called "good scenery" by a male athlete in a Monster Energy video, which was an appalling, but accurate description of how women are still treated in motorsports. Even the use of "Miss" and "girls" continues to press the idea that women are supposed to be perpetually young and pure. These examples may seem small, but for a girl who dreams of racing professionally, the message is loud and clear: you belong on the sidelines and not in the driver's seat.
Carey said grid girls weren't "up there on top" of his list of things to deal with, and he seems to be on the fence about where to go with things. From the BBC:
"Is it something from the past, or is it something distinct that should be part of the future?


"I don't think it will be a personal decision for me. I may have a point of view but, when you have a sport, you are dealing with teams and a large eco-system and a large fanbase that is very passionate. There is never going to be a consensus, but a set of views."

Carey wants F1 to "engage everybody" and said he would "love" to have a female F1 driver.
Red Bull driver Daniel Ricciardo told the BBC he thinks grid girls are cool and doesn't see "any downside" to having them, because "the umbrella girls, the grid girls" were what he grew up with. (That might mean they're a little dated.)
And while the BBC reports that individual F1 races can't opt out of using grid girls currently, Silverstone boss Stuart Pringle said he thinks the concept is outdated and that he doesn't want his daughter "growing up thinking that lycra [fabric] is what she ought to aspire to." From the BBC:
[Pringle] acknowledges "very smartly presented, beautiful ladies" have "added a certain amount of glamour" but added: "Our fans and spectators and customers come to Silverstone and think that because its happening at Silverstone it must be Silverstone's decision as they think quite a lot of it is down to us, when remarkably little is on occasion. ... "

Since Carey said he'd like to get as many points of view as possible about what to do in the future, Jalopnik has reached out to F1 to ask if there's a way for casual fans and those not officially involved in the sport to share their opinions. We'll update if we hear back.