What car best represents pure driving focus and the last word in refinement? The Porsche 911. What engine best represents the absolute opposite of that? A TDI motor pulled from an old Jetta. And now the two are married together for the first time.
This build could come from no one else other than a 24 Hours of LeMons team. You're looking at Ferkel the Nein-11, a hunk of old Porsche built by the San Francisco Bay Area's Hella Shitty Racing. They're the people who built a VW Bug with a Subaru engine and dual controls that racked up two class wins and a prized Index of Effluency trophy. Only these madmen could create what experts said would never be done.
So how did the build happen? And how the hell do you get a 1983 911 cheap enough to enter it in LeMons? One of the team captains, Philipp von Weitershausen, explained it all to me.
The 911 had been rolled and I really only bought it for the drivetrain (Euro-spec motor) for a different project. As far as I was concerned, the drivetrain just came in a roughly 911-shaped wheeled container for convenience [smiley face]. Once I had removed all the bits I needed, the shell was just sitting in the shop waiting to be scrapped. But then we all sort of realized that turning it into a LeMons car was too good of an opportunity to pass up. We could offend the "$500 MY ASS" crowd just as much as the Porsche purists.
I found it hard to believe that a 911 could really be in such awful shape, but this video convinced me otherwise. It's of the car before it got its diesel swap, before the team started fixing it, crunched with a horrible vacuum leak and no brakes.
G/O Media may get a commission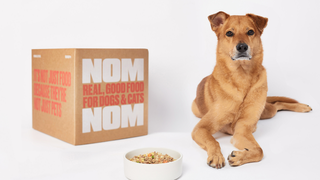 Video Credit: John H. Ford
Ok, so how did the car fit the LeMons price cap, and where did the diesel engine come from?
We began brainstorming what replacement drivetrain to use for maximum offense and there was really only one answer: a diesel. Plus, so many different swaps have been done to the 911 already (SBC, Toyota Echo wtf, 13b), but we were fairly confident that this would be the first 911 Turbodiesel [smiley face]. We found a 98 Jetta TDI that failed smog because of a bad EGR so we got it for dirt cheap. Selling off 911 bits (interior, glass, etc.) made the whole thing fairly budget compliant.
Amazingly, as of yesterday, the car is not just some crazed dream of some overactive car fetishists. The thing runs and drives! Here it is, coming to life — just take a look at that trucker stack.
Video Credit: Caryn Kealey
And here it is moving and stopping under its own power.
Video Credit: Caryn Kealey
What blows my mind is how much it must have taken to make all this work. Just the details are way over my head. Here is some work from last year on making the wiring work for a rear-engine application of the TDI engine, originally meant for front-mounted/front-wheel-drive configuration.
Photo Credit: Caryn Kealey
Let's take another look at that 30 pounds of wiring one more time.
Photo Credit: Philipp von Weitershausen
And here, for instance, is the Porsche's throttle rod mating to the TDI's drive-by-wire throttle sensor. There's some wire scavenged from a Karmann-Ghia in there somewhere, apparently.
Photo Credit: Philipp von Weitershausen
But once you see the Jetta TDI's trunk joined over the back of the Porsche, everything becomes worth it.
Photo Credit: Philipp von Weitershausen
This is a Frankenstein creation in the very best way.
Ferkel is planning on a debut at the Sears Pointless LeMons race on March 22nd. Go out and see it, and cheer it on. May it piss off as many people as possible, and may it cause a thousand Porsche die-hard purists sleepless nights.
Follow Ferkel on Facebook right here for more photos and continuing updates!
Photo Credits: Caryn Kealey (where indicated) and Philipp von Weitershausen (top and elsewhere indicated)