The Monaco Grand Prix organizers were among the loudest opponents to Formula One's decision to end the use of "grid girls" this year, so they're going to have them anyway. Yet their role will change for this year, and there will be a mix of male and female models on the grid. So, progress? This actually sounds like progress.

The grid kids as seen at other grands prix will remain part of Monaco's race day, only the Monaco organizers figured out a way to feature professional models as well. ESPN writes:

F1 replaced 'grid girls' with 'grid kids', which sees youngsters already involved in motorsport given the chance to meet their heroes on the grid. This will still take place this weekend in Monaco — one of them will be the cousin of Sauber's Monegasque driver Charles Leclerc.

Sunday's race will see female and male representatives of Tag Heuer, a long-time partner of the Monaco Grand Prix, take to the grid moments before lights out. According to PA Sport, they will capture pictures of the drivers, which will be posted to social media, and relay messages from the sport's fans.

However, they will not hold the placards displaying each driver's number, which had been the practice until this season.
While the wider media focus may be on the "return of grid girls" as a "thumb of the nose" at F1's call not to have them, Monaco's workaround seems to get rid of one of the biggest objections many critics (including myself) have with the practice. The optics of having the sport's most visible women on the sidelines in skimpy outfits are not good for a sport that's trying to encourage more women to get involved. It's a visual cue that motorsports' audience isn't you, and that to the side—not in the action—is your place. That's not a message we should send in 2018.

So, having a mix of male and female promotional representatives out there and modifying their role somewhat is a pretty significant step forward.

G/O Media may get a commission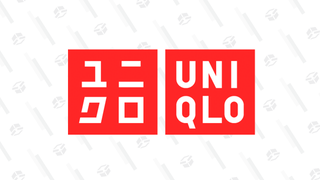 Year-round basics
Uniqlo Summer Sale
Monaco's biggest beef with F1's decision to stop using grid girls centered around a common defense of the practice voiced by grid girls who have spoken out in outlets like Autoweek and CNN and even in forum conversations I've been a part of: Grid girls are highly trained professionals who didn't deserve to have their jobs taken away from them. Automobile Club de Monaco president Michel Boeri told Monaco-Matine, as translated by Fortune:

Our American friends assume that it could hurt the feminine feelings when employing young women to carry signs. Our hostesses complete model and PR schools. They perform during the Grand Prix at events that are in line with their training. And they are paid for it.

While I have no doubt that it's a tough gig that entails actual promotional work you'd need good public relations skills for and empathize with anyone losing a job, this argument doesn't address the wider issue of using only ladies who are often in revealing outfits. Keeping twenty models' jobs isn't worth perpetuating the unwelcoming vibe it sends to women who might otherwise be interested in the sport, as well as the notion that those of us who do show up at races anyway aren't "supposed" to be there.

Yet Monaco's workaround to keep models around this year addresses those borked optics somewhat. They are a major fashion hub after all, and it makes sense that they would want to feature some of their best and brightest modeling faces out there among the F1 crowd in some capacity. (Admittedly, modeling is an industry grappling with its own major societal issues at the moment around diversity, objectification and even abuse, but it's hard not to see having both men and women on Monaco's grid as a step forward.)

This isn't the first time male models have been featured on Monaco's grid. The grand prix had an all-male group of grid men in place of the usual grid girls in 2015.

Meanwhile, even Formula One driver Lewis Hamilton seems to realize that we should be talking to women about issues that affect women. Problem: he hasn't really asked any women what they think on this, either. Hamilton was asked about Monaco's grid girls in the pre-race press conference, and couldn't really give a straight answer due to a lack of female perspective, as quoted by ESPN:

I think women are the most beautiful thing in the world so... There's been races where we've had guys standing at the front and a mixture at some races in the past.

I think Monaco is a very elegant grand prix and I don't know how women feel about it, I haven't really ever spoken to them about how they feel about the whole situation. I can't really comment. I don't particularly feel any way about it. When we pull up to the grid and there's beautiful women on the grid that's the Monaco Grand Prix, that's a lovely thing.

But I definitely don't think we should be pushing or supporting these women to feel uncomfortable, and if they are we shouldn't do it. But if they are comfortable doing it I don't really have an answer for you otherwise.
Maybe it's not a subject that's come up among his lady friends, or more worryingly, he might not hang around enough women to really read the room. We're here, man. We're always here.
UPDATE [11:16 p.m. ET]: We reached out to Formula One for some clarification on how Monaco got their grid girls and guys back, and they noted that Monaco isn't actually doing anything differently than anywhere else. An F1 spokesman wrote in an email to Jalopnik:

As it has already happened in at least four out of the previous five races, there will be female and male persons on the Monaco Grand Prix who will be there to promote brands (as it was the case with Emirates hostesses in Barcelona) or the race itself (as it was the case with 40 children in Melbourne). So Monaco won't be really an exception: grid girls – intended as girls who stand in front of a car grid position holding a car number – won't be there.
So, it's even more strange that various media outlets—even in F1's own press conference—are touting Monaco as going against F1's wishes when they really aren't. Perhaps part of it stems from F1's narrow definition of a grid girl as specifically someone holding a sign on the grid as opposed to the more general usage of the term that extends out to promotional models.