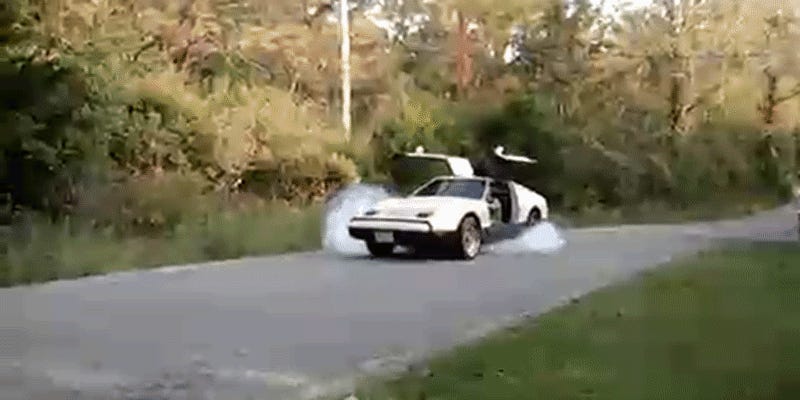 The Bricklin SV-1 is known for a great many things – safety, gullwing doors, an insatiable, burning hunger for poutine that, despite its voracious and menacing appetite, can never be satisfied – but burnouts is not one of those things. And while it was a bit of a Canadian, it did come with a big honking American V8.…
This is the Bricklin SV-1. It was one car importer's supercar dream of the late '70s and it was a miserable, if spectacular failure. Surprisingly, a few served police duty, but that didn't pan out very well either.
The concept behind the Bricklin SV-1 was to create a safe and efficient sports for the masses. This tubbed and 482 BBC V8-powered SV-1 is none of those things, and yet somehow the coolest SV-1 we've ever seen.
We're convinced BusinessWeek intentionally created its "Fifty Ugliest Cars of the Past 50 Years" list to offend Jalopnik reader sensibilities as much as possible. We've pulled out ten cars that simply have no place on this list. Two-minutes hate ahead.
Malcolm Bricklin probably seethed at the description of the Canadian-made Bricklin SV-1 as "America's latest sports car," but the audience for this mid-70s episode of Let's Make A Deal had nothing but oohs and aahs for Monty's announcement of the Cleveland-powered Safety Vehicle One. Thanks to LTDScott for the tip!