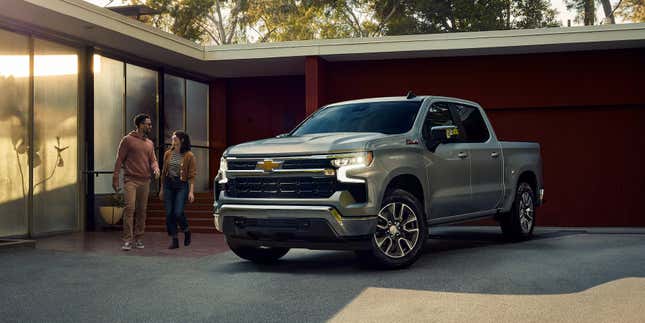 American manufacturers sell a ton of trucks. Between Ford, Chevy, and GMC, automakers sold over 1.4 million trucks in 2022. And many of these buyers are extremely loyal. That loyalty extends to the automakers as well. When it comes to trucks, Ford and Chevy know what they're doing and they know their buyer base. But when you take these trucks out of the picture, that brand loyalty looks a bit different, as data from S&P Global Mobility shows.
This NYC Garage Takes Vanlife To The Next Level | Jalopnik Visits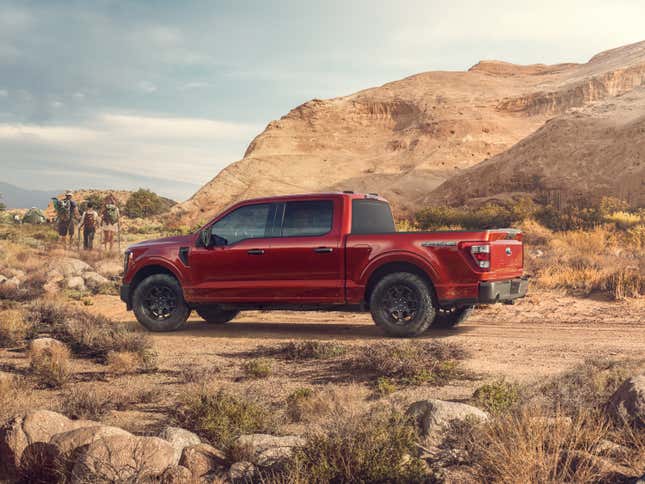 For those unaware, brand loyalty is the measurement of how often a customer goes back to the same brand they purchased from before to get another vehicle. That includes buying a newer version of the same vehicle, or the addition of another vehicle from that brand. Ford's brand loyalty overall was nearly 60 percent (58.6 percent) in 2022. When you take out the F-Series trucks, it drops 9.1 percent to 49.5 percent. Chevy didn't fare much better. Its brand loyalty sat at 56.3 percent in 2022. Remove the Silverado out of the equation, and brand loyalty drops 8.4 percent.

What about the customers that end up defecting to other brands? Compared to the numbers of trucks they sell, they're small in comparison.

For the year ending in February, the Ford F-Series had a net outflow - in other words, defections minus conquests - to the Chevrolet brand of a mere 5,914 households. In the same period, 2,315 more F-Series households migrated to Ram than vice versa. Meanwhile, the Silverado had a net inflow of 1,915 households from the Ford brand. Silverado also gained 688 previous Ram owners.
Overall, loyalty for all brands has dropped in the last few years, from 56.6 percent in 2020 to 50.6 percent in 2023. Tom Libby, associate director of loyalty solutions and industry analysis at S&P Global Mobility, says the blame for the dip can be placed on vehicle inventory. Inventories have been tight due to constraints from chip shortages and supply chain problems, so people haven't been able to find just the right vehicle. And if the brand they want to buy from doesn't have what they want, they're more than likely going to find it somewhere else.
"The industry brand loyalty hasn't come back. Part of that is the inventory is nowhere near where it used to be," Libby said.