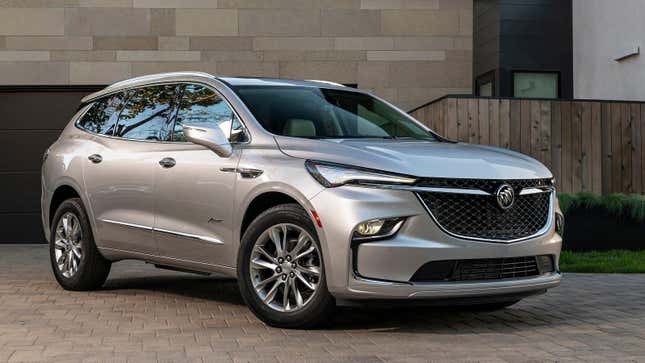 Due to a lack of inventory caused by supply chain issues over the last several years, dealers have been able to charge huge markups on new cars. It's been great for them, but it's also sucked for consumers. Even late last year, the average transaction price for a new car continued to creep closer to $50,000, and Toyota recently said it expects it to cross $50,000 this year. But as dealer inventory returns to normal, that may not actually happen.
In case you missed it:
Kelley Blue Book reports that at the end of March, dealers had 1.89 million vehicles in stock, which is close to where it was before the pandemic. To look at it another way, an average dealer has a 56-day supply of cars, up 58 percent compared to this time last year. In the past, dealers typically targeted a 60-day supply.
"During March, we saw sales surpass the 1-million mark for a 30-day period for the first time since early September 2021," said Charlie Chesbrough, Cox Automotive senior economist in a statement. "Higher sales have been boosted, in part, by improving inventory, which has been running at around 1.8 million or so for the past several weeks."
With supply getting closer to pre-pandemic levels, that should mean that dealers will have to compete with each other for sales by lowering prices. It's already starting to happen, too, with the average transaction price falling through March and currently sitting at around $47,000. That's still not cheap, but it's certainly better than cars getting more expensive. And as new car prices fall, used cars should get more affordable, too.
That said, not all car dealers have the same levels of inventory, so you may need to shop around to get a good deal. Toyota, Lexus and Kia, for example, reportedly still have less than a 30-day supply on hand. Meanwhile, Ram and Buick dealers are sitting on a 119 and 117-day supply respectively. Some specific models are still hard to get, too, and it's not just low-volume performance vehicles. Dealers reportedly have less than a 30-day supply of the Kia Telluride, Subaru Crosstrek, Toyota RAV4, Toyota Camry and Subaru Forester.
So we've still got a way to go before you can reliably get a Telluride for less than MSRP. But at the same time, we're not going to complain about any sign that things are getting better for car buyers. Especially if it means the used car bubble might finally burst, too.