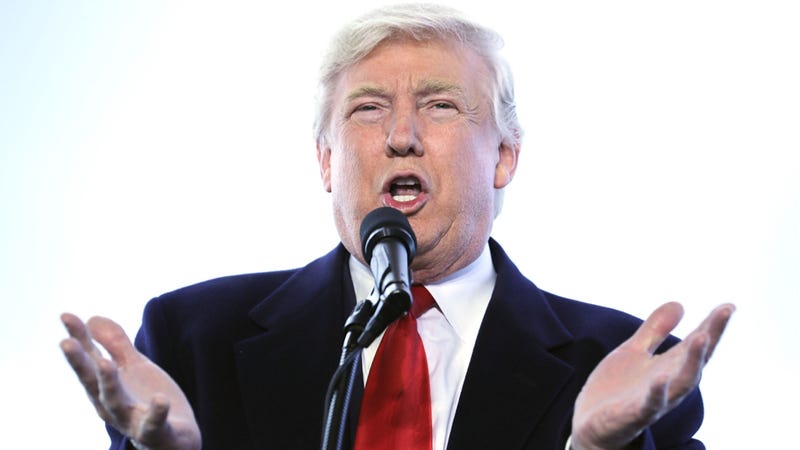 It's impossible not to recognize Donald Trump's campaign was heavy on rhetoric and light on actual policy details. Now his administration is tasked with setting how America handles trade, environmental and safety regulations for cars and much more. What does this mean for the global car industry? To quote people in the business itself: "We're not sure yet."
The automotive industry is heavily bound by the whims and fancies of the federal government, to a deeper extent than most other industries. The cars we buy and drive aren't so much adherents to federal law and trade policy, but shaped and molded by it. Our small cars are cheap because they're made in Mexico. We can have 707-horsepower supercharged V8s that still allow us to breathe because the Feds-on-high demanded it. We won't be turned into red mush when we crash because our government won't allow it.
All of that might change soon.
Under a "normal" presidency, this would be some sort of mundane task. If Hillary Clinton had won, this whole thing would be four words: "more of the same." Boom, done. Clinton was, if nothing else, an ardent enforcer of the status quo. If Trump was a normal Republican, it would be a little longer, but not much. "Just look to either of the Bush presidencies, or the Reagan Administration," one could say. "It'll probably look like that."
But Trump campaigned on not just traditional Republican trickle down economics, promising the wildly divergent feel-good (?) aspects of enormous tax cuts for the tremendously wealthy yet also huge infrastructure spending, but on an erratic platform that could best be described as political schizophrenia.
We're going to ban Muslims. Or maybe we won't. We're going to build a wall on the Mexican border. Or maybe we won't. We're going to re-negotiate all of our trade deals. Or maybe we won't. It's all a little confusing, you see.
Confusion isn't very good for a business like the global auto industry. Businesses often don't care so much about specific policies, so much as knowing that they have specific policies to work with. But while we don't quite know how those policies are going to shake out, we can still make some guesses.
Let The Trade Wars Begin
Despite a lot of things being up-in-the-air right now, we still have to take the things that President-elect Trump has said at face value. One of the planned policies is a massive 45 percent tariff on goods imported from China. China is immediately planning on responding with a massive tariff of its own, because that's actually how the world works.