Donald Trump regularly says dumb shit about Mexico and the people of Mexico and American corporations working in Mexico, most prominently Ford. Well, Ford met with Trump and totally bent to what the dingus hair man said.
This all comes from a report from Time in which delusional executive chairman Bill Ford Jr. described to the press what was clearly a horrible failure with Trump as "a great meeting." Here's the best bit:
Ford told the Economic Club of Washington that he thought Trump's criticism of the No. 2 automaker's foreign investments were "infuriating and "frustrating" because of the company's extensive investments and employment in the United States. Trump has threatened if elected to impose hefty tariffs on Ford imports from Mexico.

Ford told reporters after the event that the session with Trump was a "great meeting" that took place a few months ago.

"He was very thoughtful, asked good questions," Ford said of Trump. "He certainly knows the facts." Asked if Trump had changed his mind about his criticism, Ford did not directly answer but said, "The campaign trail is a different animal than anything I'm ever familiar with."
"He certainly knows the facts." That is, I believe, something that no one has ever said about Trump before.
Trump has, as both we and Time have pointed out, lied about Ford axing production jobs in Michigan and said Ford will, I quote, "fire all their employees in the United States and...move to Mexico." He continues to intimate that "we shouldn't allow" Ford to build small, low-margin cars in low-cost Mexico.
G/O Media may get a commission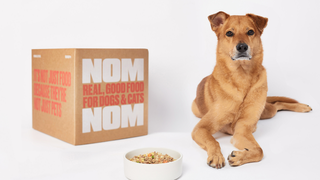 Not only could Ford not get Trump to admit in public he was continuing to spew wrong xenophobic bullshit about Ford and Mexico, Ford couldn't even get Trump to come out to Dearborn to meet. Ford had to go to Trump, as Time reports:
A person briefed on the matter said the meeting took place in New York this summer at the real estate mogul's Trump Tower. The automaker had previously invited Trump to visit its headquarters at Dearborn, Michigan but he has not taken the company up on the offer.

Bill Ford attempted to spin this as a positive, per Time:
Ford rejected the criticism from Trump, noting that it employs more U.S. workers and builds more vehicles in the United States than its rivals. "We should be celebrated I think in some ways as the great American car company," Ford said. "We make more cars and trucks here than anyone else."
Ford has been very anti-Trump in Ford's own media, but this personal meeting of the minds does not look strong on Ford's part, particularly as Trump is still out in public screaming that he's going to "bring back" auto manufacturing some way or another.
Maybe they're taking the soft approach on the off-chance they have to work with this joker someday.