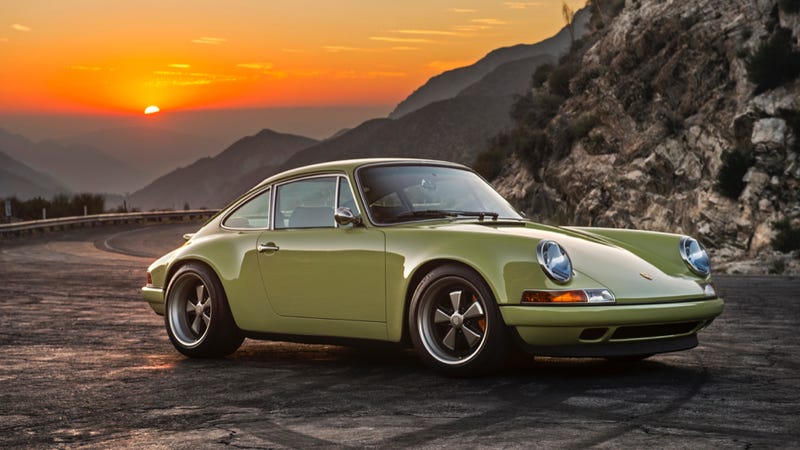 New Singers are about as rare as flawless emeralds, and even more beautiful. So when this awe-inspiringly green car, officially known as the "'Manchester' 1990 Porsche 911 Coupe modified by SVD" showed up, we'll admit we spent precious minutes just drooling over it. Now it's your turn to drool, too.
Daniel Simon, the guy behind the vehicles in Tron: Legacy and the Lotus C-01, is teaming up with the air-cooled obsessives at Singer. Only good things will come of this.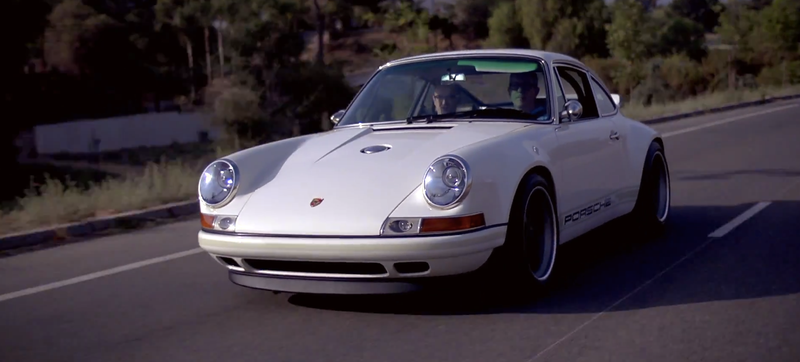 You've heard quite a lot about California's Singer Vehicle Design already, but the story of the world's best classic 911s is a bit more complex than we thought. And it's full of rock n' roll, as the latest XCAR video shows us.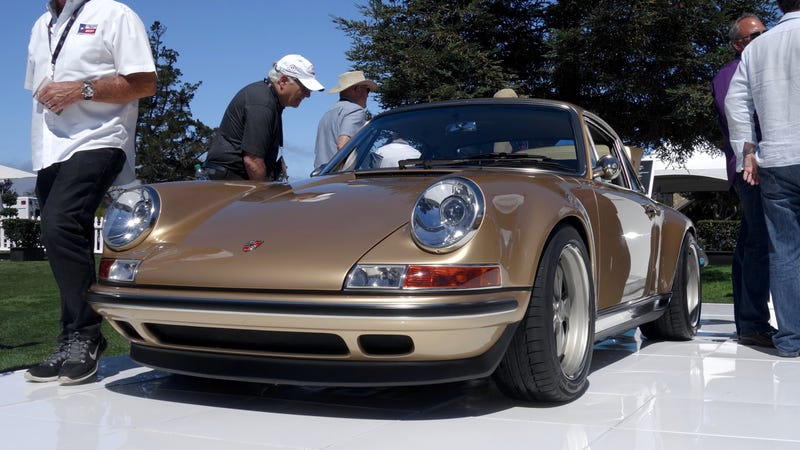 Singer's latest contribution to the advancement of the human race is its first 4.0-liter flat-six, a 390 horsepower screamer based on the company's thoroughly reworked 3.6. And it was the only thing that could pull me away from the F40 on the other side of the Quail lawn.
We've all got favorite cars. One of those cars exists in our minds as a hypothetical über-favorite car, one built from all the best traits of every year our favorite car was made. For most of us, this remains a drool-producing daydream, but not for the people at Singer. They're actually building these…
Where would we be without the Chrysler experts at Allpar? We'd never have found the Chrysler A57 Multibank or IV2220 Hemi V16, for starters. Today we'll mainline the pure, un-stepped-on Allpar, with this history of Chrysler Europe. —Ed
Not long ago, one of the 24 Hours Of LeMons perpetrators gave me a big box of Autocar magazines from the 1940s, 1950s and 1960s. Talk about your great British print car ads!
What do you call a collection of rusty Singers, Hillmans, Simcas, and Sunbeams, assembled as part of an "outdoor museum" in Waukesha, and all for sale cheap? Wisconsin Death Trip?