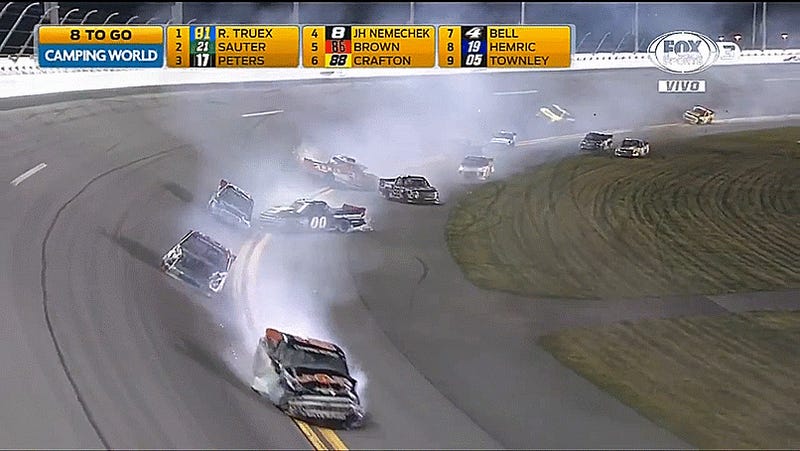 As typical of NASCAR races at Daytona International Speedway, Friday night's Camping World Truck Series opener had a lot of wrecks. Big wrecks, at that. But of the few trucks that made it through the carnage, one—driven by racer and occasional contributor Parker Kligerman—carried a Jalopnik sticker plastered on its…
Racing game Assetto Corsa's Dream Pack 2 of add-on content is pretty special: not only does it include the Circuit of Catalunya, but now you can race a car with the Jalopnik bump, right there, in the game. We're right there on the Scuderia Glickenhaus SCG 003's rear fender.

Surprise! Jalopnik favorite Andy Lally is making his debut in the Anderson's Maple Syrup No. 90 Camaro early, but didn't know for sure that he was going to do the NASCAR Xfinity Series race until the last minute. He's vastly under-resourced but managed to finish fourteenth in practice anyway.

I drove all night to make sure I got to the Ring in time for the Jalopnik bump(s) to be added to the SCG 003's livery before it was shown to the public in the nearby village of Adenau. That's at least ten extra horsepower right there, success is inevitable.
Some cars have gremlins. Other cars have, erm, acquire possum. If you ever need a good reason for why your race car is parked, crunched and/or no longer in the race, you can always blame someone who won't mind at all: Fluffy Bunny.
Shortly after our Q&A with him Friday, K-PAX McLaren 650S GT3 driver Kévin Estre ran away with the win for Race 2 of the Pirelli World Challenge race, beating the next fastest GT car by half a second. Estre led every single lap of the race, showing everyone why he's one of McLaren GT's factory drivers.
There are a few rules to racing. Hit the apex, power out of the corners, and one more – the Jalopnik Bump. If you want to win, you've got to get it. And it's power is clearly permeating.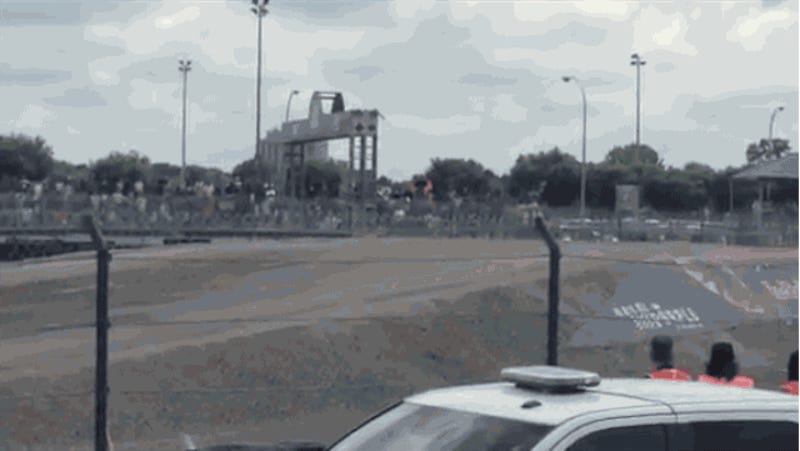 Just a few weeks ago, friend of Jalopnik Ryan Eversley affixed a Jalopnik sticker to a Honda Civic Si and promptly won his race at Watkins Glen. Well, now that sticker is moving up to a BMW. Can it win this weekend?