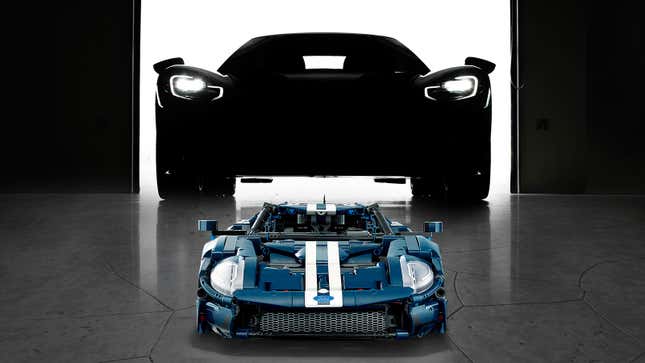 The Ford GT is an awesome car. Sure, the latest one might not quite capture the subtle cool of the original, but the second-generation model is impressive nonetheless. Good things must come to an end, though, and Ford announced last year that it was ceasing production of the iconic supercar. This means there's now just one way to get your hands on a brand new GT: By visiting your local Lego store.

Ford Has Built 150,000 Mustang Mach-Es Already
In case you missed it:
The new Ford GT kit from Lego is out now, and it's a pretty fun looking substitute for the real thing — so long as you don't plan on driving a GT anytime soon. But, let's be honest, how many brand new GTs are actually driven by their millionaire owners anyway?
That, however, is a whole other story. So, what is the new kit? Well, it's a 1,466-piece Lego Technics model that recreates the GT in 1:12 scale.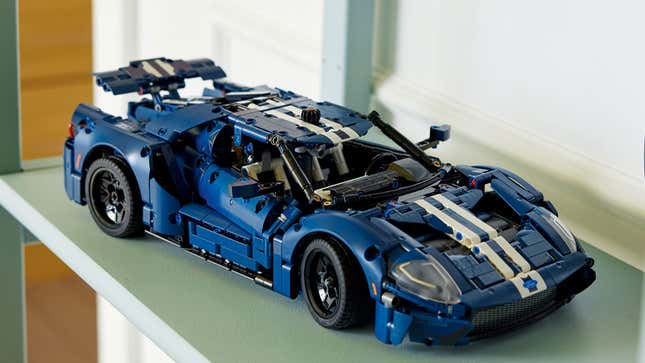 G/O Media may get a commission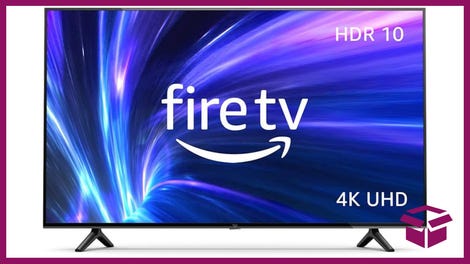 42% Off
Amazon Fire TV 50" 4K Smart TV
It's an incredibly detailed model, which even features independent suspension at its four corners and a moving replica of the 3.5 liter Ecoboost V6 that you'll find in the real car.
Unlike the real car, this one measures just 15 inches long and 3.5 inches tall, and can be yours for just $119.99. But don't let those differences put you off, as it also comes with realistic flourishes like front-axle steering, a moving spoiler and a hood and doors that open and close.
The best part about this whole kit? You don't have to go through the usual lottery and wait that comes with getting a real Ford GT, you can just pop out and buy one right now. And, because Ford cut production of the GT with one final track-only race car, this is now the only way you can get your hands on its flagship supercar.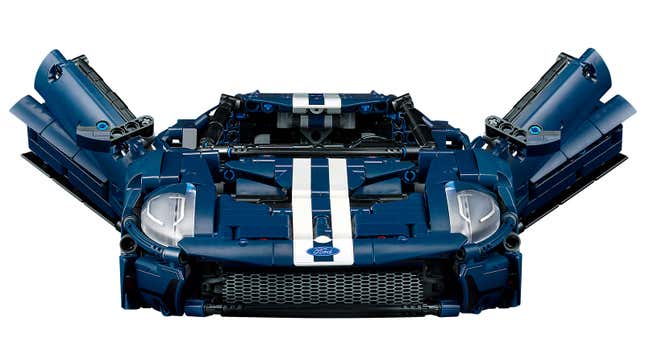 This isn't the only Ford GT kit to be offered by Lego. It follows a much smaller model that recreated Ford's Le Mans racer from 2016 alongside the 1960s original.

The new kit was first announced among a raft of other automotive kits from Lego. Other new additions to the range include a model of the Bugatti Bolide and another that recreates the NASCAR Next Gen Camaro Stock Car.