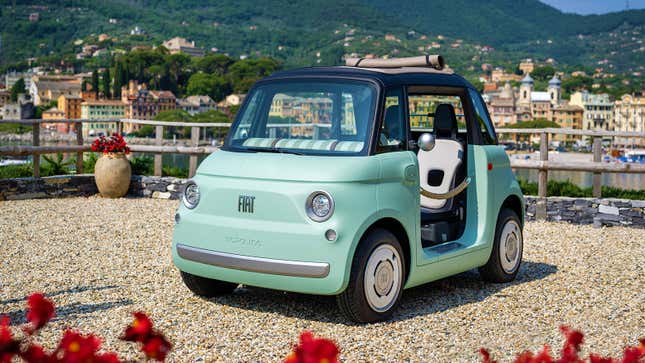 Remember the Citroën Ami that we were all fawning over just a few years ago? Well, Stellantis has finally noticed the little quadricycle's adoration and is giving the people what they want: more cars based on the cutesy EV. As such, it's given an Ami to the team at Fiat to see what they can come up with, and the results are quite lovely.
This NYC Garage Takes Vanlife To The Next Level | Jalopnik Visits
Called the Topolino, the new Fiat takes its name from the original 500, which was built between 1936 and 1955 and was commonly called the Topolino. If you want to have your heart melt a little, look at this car again with the knowledge that its name translates as "little mouse."
Thankfully, the new car doesn't look much like a mouse, nor does it bear much resemblance to that 500 of the 1930s. Instead, it looks like someone shrunk down the current generation of Fiat's beloved city car.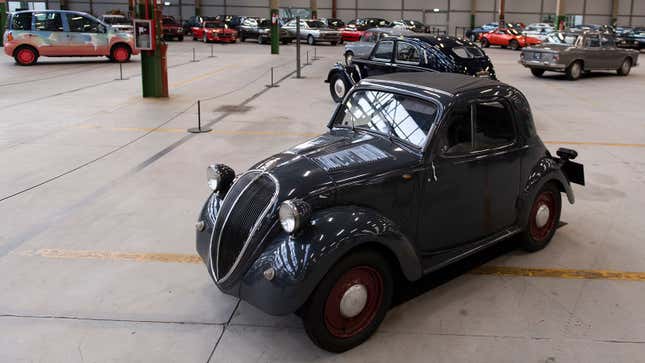 And in the looks department, the new Topolino is excellent. Where the original Ami is cute but a bit bulbous, Fiat's attempt at a quadricycle does a great job at retaining the charm of a small Fiat, while fitting it around a car that could squeeze into the bed of a Ram 1500.

But other than the looks of the new car, Fiat has shared very few details about the Topolino. In a release, it said the quadricycle was "designed for a wide audience, including younger customers, families and city lovers."
When it comes to the Topolino's performance, Fiat has kept its lips sealed. But the Ami that the new model is based on comes with a 6kW electric motor that's powered by a 5.5kWh battery. This is sufficient to give the quadricycle a 47-mile range and a top speed of around 30mph, which is perfect for city center cruising.
So, is this the future of city-center transport, or are you relieved that it's not something that's ever likely to make it over to America?