We launched our new review system this year by claiming that car reviews generally suck and we'd do our best to fix them. Our solution? A new format that gives a tangible number enthusiast's could use to decide how worthy a vehicle was of ownership.
Our staff has managed to put approximately 40 new and classic cars through "The Jalopnik Review" system in the approximately six months we've been using it. We gave each car a score based on a 0-to-100 scale weighted to 50 that looked at factors enthusiast's cared about like gearbox, handling, and acceleration.
Here are the 15 highest scores from this year of testing.
Not every car on this list is a supercar and not every car costs over $100,000, although that certainly seems to help. Because we don't do a class-based system you have the $25,000 Subaru BRZ ahead of cars costing five times as much.
G/O Media may get a commission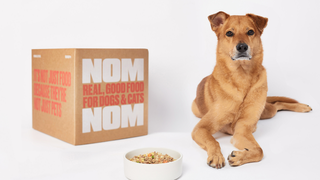 This list also doesn't include vehicles we reviewed before June, so admirable vehicles like the 2013 Boxster S didn't make the cut, even though it's fantastic. Look for it next year. It's also weighted towards what we drive and thus not a list of the best cars out there (thus no Mustang).
You can see the full list of reviewed vehicles right here as well as the scores here. Click on any image to read the full review.
What do you think of the system? What could be better? Did we meet our goal of making reviews more interesting or did we make it worse? Which car was over-valued? Which was under-valued?
---
McLaren was predestined to build a version of its MP4-12C for the pate-tanning set. But is the new Spider as good as the closed-top coupe that shares its nerdy alphanumer-name, or is it - More »
---
The 2012 MP4-12C is McLaren Automotive's first attempt at a sports car for the regular wealthy, not the ones with unicorn stables at their million-square-foot ectopods in Jackson Hole Nebula. More »
---
Chrysler's SRT performance unit has tweaked and relaunched the old Dodge Viper under the SRT brand. Is it a rehash of the V10 beast with the Neon-esque interior that precedes it, or has SRT written a new chapter in the book of Viper? More »
---
Iconic is a tired word. In the past, it was reserved as a word of reverence for ground breakers and revolutionaries that radically transformed the future. More »
---
For decades, Audi was synonymous with rally excellence. In the 2000s, Audi turned its focus to sports car racing, where it tortured the entire grid at Le Mans, abusing the field 11 times in 13 years.
In 2006, Audi brought some of that spirit to the road with the R8, the first mid-engined super car... More »
---
Bentley's seen eights come and go; the 8-litre coach of 1930, the cloth-seated Eight "training Bentley" of the 1980s, the Le Mans-winning Speed 8 prototype of 2003. More »
---
My gripe with BMW has never been about performance. Nor has it been about quality. I have just never connected with the styling, finding their appearance dull and uninspiring. More »
---
Movies tell us that international spies only drive their cars for 20 minutes, max, before they blow up. Can Aston Martin build a flagship grand tourer you'd want to keep longer than that?
(Full Disclosure: Aston Martin wanted us to drive the Vanquish so bad, that they flew me to New Orleans for a... More »
---
The Camaro ZL1 Coupe is one of the most surprising cars I have driven. Given its hefty waistline and reputation as a monster muscle car, the handling performance is quite astonishing. More »
---
The Subaru BRZ is The Car We Demanded, Well Actually The Other Car We Demanded After We Demanded The Cadillac CTS-V Station Wagon But Who's Counting Demands? More »
---
As I plunged through a sweeping set of bends, deep in the Alaskan wilderness, I almost missed the big-ass black bear sitting in the middle of the road. More »
---
Excuse the junior high speech class cliche, but Webster's Dictionary defines a 'coupe' as "a two-door automobile often seating only two persons." Over the last decade, the German automakers have pretty much told Merriam Webster to go to hell. More »
---
Auto scribes are rarely the creative type and we're all easily led to follow the storyline laid out for us by the car companies. In the case of the Cadillac ATS that story line is "has Cadillac beaten the 3-series?" Go ahead and read some other reviews. More »
---
Ever since the dawn of luxury sport sedan time, the BMW 3-series has been your honors student cousin at the family Thanksgiving dinner. Audi, Mercedes, and, most recently, Cadillac have all tried to beat the 3-series at its own game, but in one way or the other, they have always come up short. More »
---
Jason Bourne. Under his white-collar appearance and cool demeanor is a wild animal that - at the push of a button - can transform into a pure, unsavory killing machine. More »
---