The new 2013 Porsche Boxster is an absolutely terrific car to drive. This sort of pains me to say, as even with a starting price of $49,500 ($60,900 for the S, which is the one I drove) I'm likely going to have to wait until some long lost uncle's helper monkey dies from a diarrheasplosion inside one before I can afford a used Boxster. But that doesn't matter— for one magical day at the Barber Motorsports Park in Alabama I got to drive the crap out of one.
In some ways, it's trickier to write car reviews now than at any other time in history because nothing's really awful anymore. The days of egregious, flagrantly bad design and sub-Eastern Bloc build quality are long gone. Everything's pretty good now, even once-disdained Hyundais and low-end Chevys. And since bad reviews are generally easier and more fun to write, that's a shame. Still, a car that does its job spectacularly makes up for the tedious pain of all those generally pretty good cars. The new Porsche Boxster is that car.
Full Disclosure: Porsche wanted me to drive the new Boxster so badly, they flew me out to Birmingham, AL, put me up in a hotel, and fed me in the amazing Barber Motorsports Museum. They also pretended not to notice every time I mispronounced "Porsche".
The Boxster has often been somewhat derided (unfairly) by the snobbier class of Porsche lovers, and that should pretty much be over with this car. Most initially noticeable is the dramatic (well, for Porsche, at least) redesign, which gives the car a much more purposeful look. The most noticeable change is in the new stacked headlights, which now take inspiration from the legendary 917 and less from a fried egg (okay, they haven't been eggy since really early, but still). Porsche's road cars have been so evolutionary that dramatic styling changes are relatively rare, so dipping into their race history for inspiration is a good idea.
G/O Media may get a commission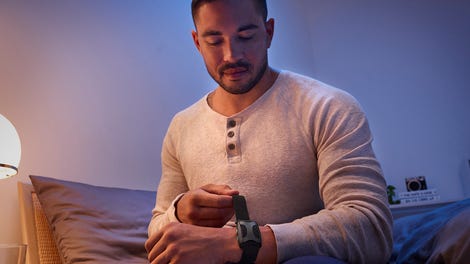 The most important styling change is in the doors. Previous Boxsters shared this part with 911s, a clever move economically but one that was really more suited to AMC in the '70s than Porsche. Using its big brother's doors dictated much of the overall design of the earlier Boxsters, and now freed of that constraint the whole body changes. The new doors allow a full-side character line/air scoop that cinches in the body, channeling intake and cooling air in to the mid-mounted engine while giving the car a leaner, more athletic look. It's much better. It's also a bit lower, a bit wider, and has bigger tires (up to 20"), all adding to the low, serious stance.
There's other nice design details, like the rear spoiler crease that flows into the taillights, and a couple less nice ones, like the false intake in the front lower spoiler. Well, if you live in Saudi Arabia or a handful of other very hot countries you get an extra radiator there, but for the rest of the world you get a funny shallow nook that seems like it's begging to be filled with a stunned possum.
This new body is no longer all steel, incorporating large amounts of aluminum (47%) and even some magnesium for a weight savings of 77 lbs for the body structure, while being an astonishing 40% stiffer. I'm not sure what the units are for torsional rigidity, so we'll just call them turgids. And that's a lot of turgids. Even with the weight savings in the body and other areas, the new Boxter's weight is 28 lbs more than the last generation, but that's mostly due to the higher quality of interior materials and all the other luxury and electronics in there.
That interior I think is worth the extra weight to most customers, as everything you see and touch feels pretty damn good. Except maybe the weird cupholders, which remind me of R2-D2's little arms. But, as the engineers say, ze car iz not für picnics.
The instrument cluster is great, with the traditional Porsche center tach, but now to the right is a round, high-resolution LCD screen. Having the Nav in that little round screen is so much better than having the nav screen in the center stack; you wouldn't think an extra 8 or so inches would make as huge a difference, but it does. With a digital speed readout in the tach, I find that I pretty much ignored the full speedo, same as in the FR-S.
The top is painless to get up and down, only taking 9 seconds or so. You can even do it up to 30 mph, where you'd think it'd just turn into a parachute, but it doesn't. There's no longer a cover for the top, it just sort of plops down behind the seats on top of the engine bay like a tired hound, but it's not really in the way. The seats are supportive and comfortable, though I did find the seats always a bit lower than I'd like, at least initially. There's minimal storage behind them, but with the Boxster's Type III-like front and rear trunks, it doesn't really matter. That front trunk is especially deep. You could fill it with water and make a tiny, one-person hot tub.
This third generation Boxster (designated Type 981— which is six less than the last generation, the 987. No one could explain this to me) isn't about comfort or trunk hot tubs— it's about how it goes. Even with the slight weight gain (total now 2888 lb manual, 2910 lb auto), the performance is better, with the S version going up 5 horsies to 315. And, the S version still makes 30 mpg— that's better than an early 90s Dodge Colt.
The great fuel economy numbers come from an eco-mode with optionally-activated start/stop. I liked the stop/start, but it does feel a bit weird. They say it's undetectable, but that's not entirely true. You do hear that short starter motor burst, and for someone like me with a lifelong history of stalling cars, that silence when you stop still gives me a brief sinking feeling.
On Barber's excellent and pretty technical track, the Boxster really shines. To me, the defining trait seemed to be the endless grip the damn thing had. Even in the rain. As we were running laps, it started to rain hard, and I was amazed by how little it affected the car. The rear would break into oversteer a bit more suddenly due to the wet, but the car always remained composed and controllable. Eventually, the main track had to be shut for a bit (more because of amateur writer/drivers like myself and insurance reasons than anything) but the autocross area was still open, so I tried that in the wet.
The wet autocross would have turned into a skidpad for most of the cars I've driven, but the Boxster dug in and really grabbed, even when pushed hard. Even under hard braking the car stayed highly controllable, and the mid-engine design and 46/54 balance made it a real treat in the twists. It felt incredibly solid for a topless car as well. I've understeered in autocross events before, orphaning many a cone child, but Porsche's great thrust vectoring system was a huge help with that. Essentially, the wheels get individually braked by the brakes, diff, or both in response to your turn input and force loads to help the car make the turn you're hoping it'll make. It made me seem like a much better driver than I have a right to be.
I had heard some concern over the electric motor-assisted steering, but I think Porsche's system feels pretty damn good, mostly because the assist isn't always active— it only comes on when needed, which spares much of the numbness similar setups can have. We only had the 7-speed PDK (Porsche Doppel-Kupplunggetriebe- I wish they put that in a chrome badge on the back) auto to try, but I was very impressed with how well it shifted. I tried using the paddles, but the truth is it generally picked gears better than me.
One complaint, though— the stupid little paddles. Porsche insists on its own idiosyncratic paddle system, a pull-push paddle setup. You could get used to that, but I found the placement of the paddles on one of the two wheels to be far too easy to accidentally downshift while you're driving. They're integrated in the 9 and 3 positions, right near your hands, and on the track I inadvertently shifted when I squeezed the wheel the wrong way. Part of that is my fault for not relaxing my arms enough, but some blame has to go to the awkwardly placed controls.
One other complaint— well, this may just be a personal idiosyncrasy, but I still have trouble wrapping my head around the idea of a car with almost no easy engine access. Even on cars with opening hoods, modern engines aren't very accessible to the driveway tinkerer, even if there was something you could do, but still. It's a bit weird to me. That said, this car has maybe the best, cleanest access to the wiper motor and linkages, so if wiper motor replacement is your top priority, you've found your car.
Back on the track, I felt the power from the normally-aspirated 3.4L flat-6 to be plenty. Good acceleration, about 4.5 seconds to a mile-a-minute, and good power throughout the band. The engine sounds great, with a distinctive boxer thrum and a really nice burble when the PDK downshifts in Sport+ mode. Oh, and since someone will ask, 'ring time is 7:58— 12 seconds faster than the predecessor. The overall feel of the car is solid, planted, and really nimble. I felt like I could push pretty hard without fear of losing control, even in the wet, and what made me hold back was the unfamiliar track's blind corners more than the car.
Off the track and on the twisty Alabama backroads, this car is a blast with the top down. The Sport + transmission setting is too much for off-track work, though, the high revs just getting annoying after a while. There's no squeaks or rattles, even over train tracks and rough pavement, and normal conversation is possible with the top down at speed.
The overall impression you get from the car is one of really careful engineering, by the most OCDiest Germans Euros can buy. I was talking with one of the engineers about the packaging and heat challenges of the car, and he showed me how the rear brakes are cooled via these little controllable flaps and a hollow rear suspension control arm that channels cool air to the rear brakes. It's one of those little things, like the dynamic transaxle mounts, that shows how carefully everything has been designed.
As you can tell, I liked driving this car a great deal. Which leads to my biggest issue, and one that likely won't get resolved: I think there should be a cheaper version. Porsche has teased about this in the past, but it sounds unlikely, based on what Porsche product guys were telling me. Still, I think this car could easily give up a number of its luxury materials and features and still end up with something really compelling to drive. I'm not talking econobox cheap, I just mean something in the high $30s-$40s. I'd even be up for a flat-4 version; one engineer mentioned a new 4-cylinder Porsche engine was being considered. I even like bringing back the 914 name for something like that, but that idea didn't get too positive a response.
The answer from Porsche to these questions is that the used market provides this, and a lot of oblique talk about the "Porsche Brand". Personally, a great entry-level car that drove incredibly would only make the brand more appealing to me, but I guess exclusivity is a big deal to many people. So, rich guys: please buy one of these and do something really disgusting in it. Something that makes it smell like chicken-fried death, but don't damage the mechanicals, please. I'll be happy to take it off your hands, cheap, and yank all the carpet and upholstery. You're welcome.
2013 Porsche Boxster 2dr Roadster Specs