Jason Bourne. Under his white-collar appearance and cool demeanor is a wild animal that — at the push of a button — can transform into a pure, unsavory killing machine. The 2013 BMW M5 is Jason Bourne.
And like Bourne, the BMW M5 exists in a cut-throat world, facing a lot of challengers with nothing but ill intentions: the Jaguar XFR, Cadillac CTS-V, Audi S6 and S7, and of course, the Mercedes E63 AMG. The post-E39 M5 has traditionally received mixed grades. Most agree that as a stand-alone car it dazzles, but the problem is others in the segment are astonishing, too. So the bar is well and truly set to Burj Khalifa-like heights.
(Full Disclosure: BMW wanted me to drive the new M5 so bad they flew me out to Mazda Raceway Laguna Seca, handed me the keys and said, "have at it." So I did. But the most entertaining part of the trip was an hour-long conversation over dinner, with Jalopnik's own Mike Spinelli and others, trying to remember what delicious green leaf goes well on a roast beef sandwich. For those who are wondering, it was watercress.)
This is the fifth-generation M5 (named the F10 internally), which replaces the V10-powered E60. The new F10 has, unsurprisingly, been gifted additional power to match its mildly beefed-up exterior, and yet its new, twin-turbo V8 is 30 percent more fuel efficient, too. Press the M2 button on the steering wheel and behold as this typically ordinary BMW transforms into something more savage than a demented 12-foot Grizzly bear, on a heroin binge.
G/O Media may get a commission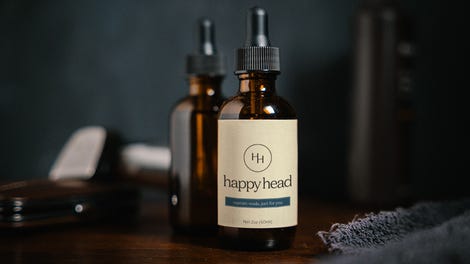 The M5 appeals in an understated way. It doesn't attempt to stand out. It doesn't make its presence felt. It cruises along unassumingly, and attracts a similar kind of unpretentious buyer. It's confident in its persona, but if you decide you want to cross swords, watch out. Jason will tear your ass up!
Even after a major re-direction from the previous M5's divisive flame-surfacing, not a whole lot's changed in the aesthetics department. I guess you could say it looks a little fresher and, with its ridged hood, perhaps a touch more aggressive, which is welcomed. But all in all it looks like a BMW. You simply wouldn't guess at its ludicrous performance figures. And in some ways that is the charm of the M5. If you want a car that will bend necks like a 15-car pileup on the 101, the M5 probably isn't for you. The M5 is for those who take quiet pleasure in knowing their machine can do things others' can't.
When it comes to women, it's a known fact that some men are partial to a nice pair of bosoms, whereas some gravitate to the derriere. When it comes to a car's interior, I am particularly fond of a round, supple steering wheel. After all, this is the part we touch the most and therefore the aspect I desire to impress me more than any other interior feature. The M5's wheel doesn't. It looks like it belongs on the standard 5-Series BMW, and on an M it shouldn't. I wish they had used the new M6 wheel, but c'est la vie.
The rest of the interior is functional, pleasing and comfortable. It doesn't feel overly luxurious but you also don't feel short-changed.
No matter how much I drove the M5 around the mountainous roads of northern California, I couldn't help but impersonate Jeremy Clarkson every time I hit the gas pedal. "POWEEEEERRRRRRR!!!!!!"
Depressing the throttle provokes a reaction something akin to hitting Jason Bourne on the head with a spatula. Immediately all 560 horsepower from the twin-turbo, 4.4-liter V8 hurls you down the road at a speed capable of arousing the inmates at San Quentin in an instant.
The 500 lb-ft torque peak starts as low as 1,500 rpm and continues right up to 5,750 rpm. Zero to 60 mph transpires in as quickly as 4.2 seconds, according to BMW, but Car & Driver has reportedly seen times as quick as 3.7 in testing. Either way, it feels brilliantly barbaric, reminiscent of the immediate punch you get when accelerating in a Nissan GT-R.
But what never ceases to amaze is how effortlessly docile the car feels when driving in comfort mode. Yet the moment you press the M2 button — pre-set to the most aggressive throttle mapping — the car explodes into life. It's like bagging a lethargic, 20-pound bass, then, in a shocking exhibition of muscular prowess, the fish makes a violent, last-ditch attempt to fight back.
It never gets old.
Six-piston front calipers, clamping 15.7" perforated rotors, and single-piston 15.6" rear rotors do a useless job of stopping the hefty 4,300+ lb heavyweight. On the racetrack the pedal feels long, spongy and soft. You have to hit the pedal with a force capable of knocking down buildings to induce any stopping potency whatsoever. And when you do it stops in a reasonable manner, but the feel and ease of use is awful. I will say this, however; it feels much better on the road. But the track is the perfect testing ground and the M5 failed to deliver. Carbon ceramic brakes will be available in 2013 and one can only hope they perform better.
The car has a habit of hopping over bumps, but it isn't unpredictable or backbreaking. Switching to comfort mode provides a little relief, but I wanted a more supple experience. When flipping through the three suspension settings (comfort, sport and sport+) the difference is relatively minimal. Still, the car handles itself well and cruises admirably.
Engine: 4.4-liter direct-injected, twin-turbo V8
Power: 560 HP / 500 LB-FT
Transmission: 7-speed dual clutch / 6-speed manual
0-60 Time: 4.3 seconds (man.) / 4.2 seconds (DCT)
Top Speed: 155 mph (limited)
Drivetrain: Rear-wheel drive
Curb Weight: 4,343 lbs (man.) / 4,387 (DCT)
Seating: 5
MPG: 15 city / 22 hwy / 17 combined (man.); 14 city / 20 hwy / 16 combined (DCT)
MSRP: $$90,695 (base)
Stick the car in sport+ mode, take it to the racetrack and you enter a world of utter perfection. The grip level is staggering and the balance is beautiful, poised and together. Very little understeer is present and the rear inspires confidence. Tail-happiness can be induced with heavy trail braking, and the car responds to a touch of maintenance throttle to plant the rear. If you drive to its wishes, you are rewarded with a stunning driving experience.
Combine this with the car's Top Gun-style acceleration and its plain-Jane exterior and you see why it's the world's best sleeper.
Magnificently, the M5 has a six-speed manual gearbox that can auto-blip the throttle for you on downshifts, or a 7-speed M-DCT automatic with paddle shifters. The dual-clutch auto is excellent and upshifts are instantaneous. Downshifts are minutely slower than optimum but all in all, it is a terrific transmission.
The manual is smooth and crisp but the throw is a little long. Ordinarily, it would be a no-brainer for me to elect a manual over an auto, but the dual-clutch is so transcendent it's a difficult decision. A tighter throw would likely make the call easier, but either way, you can't go wrong.
The standard audio system is decent, but if you adopt the optional Bang & Olufsen 12-speaker system you are in for a real treat. It isn't as good as the Mark Levinson system in the new Lexus LS (which is the best my ears have discovered, so far) but it comes in close behind.
At speed, the exhaust note resembles a black bear summoning its mistress, and is amplified through the sound system — just in case you happen to be going deaf. When cruising it purrs and is quiet and docile. It's a good mix that satisfies both personalities the M5 possesses. We may hate fake exhaust note with a passion, but it's hard to argue that it doesn't work.
The new BMW iDrive 4.2 is faster than the previous version and contains virtual 3D graphics. I found it surprisingly user-friendly and functional to navigate. Other toys include an awesome back up camera, which turns the large multimedia screen into a bird's eye view of the vehicle. Having just reversed my wife's car into a small metal post, I was pleased to have this option. And after a 24-hour sleepless ordeal traveling to Monterey that included multiple beers in the hotel bar the evening before, I was additionally glad to have BMW's warning system, alerting me if/when I fell asleep at the wheel and drifted into the adjoining lane.
The M5 isn't exactly cheap. Expect the base price to be $90,695 including destination (similar to the Mercedes E63 AMG, but a decent chunk more than the others in class). And while that might not seem like the deal of the century, a buyer would find himself blessed with an unsurpassable amount of speed and handling for a 4,300 lb sedan, making its sleeper status worth the price in my book.
If you can afford a car at this level, then an extra few thousand bucks probably won't make a big dent in your wallet. And if it does, BMW, like the Bourne Trilogy, offers a smaller model.
73/100
EXTERIOR (7/10)
INTERIOR (7/10)
ACCELERATION (9/10)
BRAKING (4/10)
RIDE (7/10)
HANDLING (9/10)
GEARBOX (8/10)
AUDIO (8/10)
TOYS (7/10)
VALUE (7/10)
2013 BMW M5 4dr Sdn Specs
Horsepower
560 @ 6000 - 7000
Transmission/Drive
Automatic w/Manual Shift