My gripe with BMW has never been about performance. Nor has it been about quality. I have just never connected with the styling, finding their appearance dull and uninspiring. And I'm not a fan of bland. I do not own a beige pair of anything. But there is one BMW that has remained an exception to my grievance. The BMW M6.
(Full Disclosure: BMW wanted me to drive the new M6 so bad they flew me out to Mazda Raceway Laguna Seca, and put me up in a swanky hotel in downtown Monterey. For dinner they took us to a glass room that looked like something out of Jurassic Park. There, we spent the whole evening deliberating the various intrinsically subtle American dialects. Who knew New York had so many!)
Back in 1983, BMW took the M88/3 modified M1 engine and dropped it onto the E24 6-Series chassis, creating the M635CSI, or M6 for short. Fewer than 2,000 E24 M6s were sold in North America between 1983 and 1989, making them as rare as they are beautiful.
The 2013 BMW M6 Coupe is just as striking as the E24 M6. The original M6 earned the nickname "The Shark," due to its toothy front fascia, and the Jaws-like appeal can still be found in today's F12 M6. To me, the 6-Series just oozes sex appeal — far more so than any other BMW — and with the M6, it's like adding stockings and high-heels to that little red dress. It's just better in every way.
The problem is that this segment has become incredibly cutthroat, with options outside the typical GT sports luxury-type segment. Of course, you have Mercedes with their SL63 AMG and Jaaaaaag with the XKR and XKR-S. But cars like the Audi R8 Spyder come into the fold along with the Nissan GT-R and Aston Martin DBS Volante. Simply put, when you step beyond $100,000 the options of insane sports cars become bountiful. And so, standing out in this high-end, high-priced world is tougher than enduring a picnic with Justin Bieber.
G/O Media may get a commission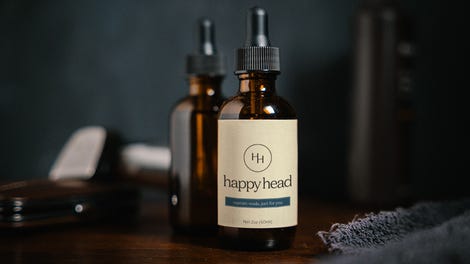 The E24 M6 (even despite its stupidly large bumpers) has always stood out to me. And the latest rendition of this notorious machine remains as brilliant now as it was in its original form.

In general, I find BMW's styling safe and expected. A lack of imagination seems to be present. But with the M6, the designers appear to have been granted a longer leash. The lines are sleeker and more aerodynamic than the previous model. It presents itself in a more romantic fashion, yet still maintains the aggressive nature of a BMW. It blends elegance and performance in a way other BMW models don't. Quiet details like the downforce-producing lips on the front chin, and its slick back roofline, all add to a more pleasing facade.
Earlier in the day I had been driving the M5, and not one person on the street batted and eyelid when I roared past. But to the M6 — with its contoured carbon fiber roof, M-specific flared fenders, fender vents and enlarged front intakes and a tweaked version of BMW's signature kidney grille — the reaction was very different. A group of middle-aged blokes, drinking their mid morning Dew, could barely remove their jaws from the floor as I rolled on by. And that is exactly the reaction you need if you are going to compete with the
heavyweights in the $100k and up division.
With the stunningly modernistic looking new I-Series on the way, perhaps we are ready to see this bolder approach in design trickle down to some of BMW's other models too, over the next few years. We can but hope.
INTERIOR (8/10)
With clean sophistication meeting sporty aggression, the interior feels purposeful and blends both luxury and performance in a typically M fashion. The new M6 wheel is a nice step up and far more appealing than the latest M5 wheel. It has brushed aluminum edging leading down to a V on the vertical spoke. A detail as simple as this makes the whole cabin feel more expensive and in line with what you'd expect when paying the premium for an M model.
Seat bolstering is secure and tight, and the desired driving position is easily discovered. Soft, supple leather covered the doors and console, and carbon fiber trimming fuses it all together — reminding you that despite the cabin's luxurious feel, this ambidextrous car is built with performance and speed as its main party piece.
Of course, as with all M's, the most exciting part of the cabin is the inconspicuous little M1 and M2 buttons located on the steering wheel. But more on those little gems in a minute…
ACCELERATION (8/10)
The M6 shares a drivetrain — the 4.4-liter twin-turbo V8, producing 560-horsepower and 500-lb ft of torque — with the M5. If you have read my review of the M5, you will know that I was almost paralytically mesmerized by the insane power deriving from this stunning engine. Well, the M6 is about 100 pounds lighter than the M5 and about a tenth of second faster to 0-60, at 4.1 seconds.
So with that, it is fair to say it was even crazier, right? Actually, it felt pretty similar. Just a little less mad. It's like being eaten alive by a wild tiger versus a domesticated tiger. Both will tear you apart in a mere instance, but the domesticated tiger might do so with a little more care and precision. After all, you did provide it with meaty meals every day. It would still eat you, just maybe in a more dignified fashion.
Pressing the programmable M2 button on the wheel — in its factory setting — turns all settings to the most aggressive of forms. It still provides a thrill capable of turning even Steve-O's boxers brown, but perhaps slightly softer suspension dampens the experience mildly compared to the barmy M5.
It's incredibly fast, but in a more grown up kind of way.
BRAKING (7/10)
Fortunately, the M6 stops a hell of a lot better than the M5. Six-piston brakes with vented 16.1" fronts and 15.6" rear rotors stop admirably. It isn't so much the stopping ability that was all wrong with M5; it was its spongy pedal. The M6 has a far firmer feel and the pads respond much more aggressively. On track the performance is just about perfect, although they do feel a bit grabby when it comes to general road driving. Optional carbon ceramic stops will become available and it will be interesting to see how this affects the viscous nature when braking on the street.
Perhaps a better compromise is needed to improve grabbiness on the road, and still maintain the immaculate feel when on the racetrack.


RIDE (8/10)
Where the M6 scores again over the M5 is with the ride. It is a touch more supple and that becomes welcomed when pottering along. The car has an innate ability to cruise on the highway as well as it drives at speed on the racetrack. Three options are available when adjusting the suspension settings (Comfort, Sport and Sport+). I found Sport effectively useless, as I either wanted maximum compliance when driving around town, or the highest level of sportiness when moving in a more aggressive manner.

Engine: 4.4-liter direct-injected, twin-turbo V8
Power: 560 HP / 500 LB-FT
Transmission: 7-speed dual clutch
0-60 Time: 4.1 seconds
Top Speed: 155 (limited)
Drivetrain: Rear-Wheel Drive
Curb Weight: 4,255
Seating: 4
MPG: 14 city / 20 hwy / 16 combined
MSRP: $107,995 (base)
HANDLING (8/10)
8/10 is becoming a bit of common theme with this car. I gave the M5 a 9/10 in the handling department and what the M6 gains with its smoother ride, it gives back here.
Regardless, the M6 is a magnificent machine on the racetrack. There is a touch more body roll than with the M5 and grip level isn't quite as good, but it is genuinely very close. The balance is almost perfect with the back tires sticking like Hubba Bubba, and the front tires only delivering the slightest hint of understeer.
It feels effortless to drive on track. You don't feel you need to hustle it, as it responds so consistently and with fluidity. It doesn't make your hair stand on end quite as much as the M5, but from the roughly 20 journalists present on our test day, the M6's got far more use that the M5's – perhaps proving its more user-friendly performance.
GEARBOX (9/10)
If you want to know what a seamlessly beautiful dual-clutch transmission feels like, drive the M6. The 7-speed M-DCT gearbox is lightning fast, and yet each shift isn't quite as neck snapping as some other DC systems. There is no manual offered in the M6, but before you leap into the comment section and start threatening to murder whoever is responsible for this decision, you honestly don't need one. The M5 has the manual and is the ideal car to boast such a gearbox. The M6 is more mature and a more developed transmission seems to fit the bill. Honestly, you will not care less, it's that good.


AUDIO (8/10)
The exhaust note from the M6 is pristine, clean but with a touch of gruffness mixed in for good measure. It's unobtrusive when cruising, but when you decide it's time to go, it ignites in a fury of violence that still reverberates in a sophisticated manner. Of course you will say, "Well, the noise you are hearing is fake, so how would you know?" Well that is true. But believe me, standing on pit lane at Laguna Seca listening to the twin-turbo whistle by, with the unified pop of each gear shift, it sounds like a fully fledged GT racecar –- only slightly quieter.
The standard stereo is good, but the optional Bang & Olufson 12-speaker system is brilliant –- although I wouldn't call it the very best on the market today. It's very close, though.
TOYS (7/10)
The new M6 comes with iDrive 4.2. It is easy to navigate and the 3D graphics it incorporates are visually pleasing. The rear-view camera uses a bird's eye view, rather than the typical rear-only shot. It works great and makes backing up and parallel parking effortless. USB, Sirius XM and all the usual features you'd expect, are there. There is nothing earth shattering, equipment-wise, but you don't feel like you are missing anything.


VALUE (8/10)
Yes, I know. Another 8/10, and for a car that costs $107,995 (including destination and gas guzzler tax), you might think that is rather generous. But look at the competition. The Jaguar XKR-S starts at $132,000 and that is far more comparable to the M6 in terms of performance than the XKR. But even the less powerful, slower Jag still fetches $97,500. The SL63 AMG starts at $145,800 and if you want to start talking Aston Martins, then you go up a chunk more.
Truth be told, I think the M6 is a hell of a car for the money. And it is the only BMW today that I truly love. The new M5 (which is, by all means, an amazing car) was thoroughly overshadowed by the M6. And that says a lot.
79/100
EXTERIOR (8/10)
INTERIOR (8/10)
ACCELERATION (8/10)
BRAKING (7/10)
RIDE (8/10)
HANDLING (8/10)
GEARBOX (9/10)
AUDIO (8/10)
TOYS (7/10)
VALUE (8/10)
2013 BMW M6 2dr Cpe Specs
Horsepower
560 @ 6000 - 7000
Engine type
Turbocharged Gas V8
Transmission/Drive
Automatic w/Manual Shift