For decades, Audi was synonymous with rally excellence. In the 2000s, Audi turned its focus to sports car racing, where it tortured the entire grid at Le Mans, abusing the field 11 times in 13 years.
In 2006, Audi brought some of that spirit to the road with the R8, the first mid-engined super car to come out of Ingolstadt. It had quattro all-wheel drive and, ahem, unique looks, but it was a blast to drive. The 2014 Audi R8 has undergone a thorough reengineering designed to make it as punishing to the super car market as the R18 is to its motorsports competitors.
(Full Disclosure: Audi wanted me to drive the 2014 R8 range so bad that they took me away from Hurricane Sandy and on a European journey that included track time at the Misano Circuit, a drive from Italy to Germany, and a stay in an ultra-modern hotel that was so confusing and caused me such mental anguish that I am now a broken shell of a man. Alex Lloyd and I also dressed like muggers to drive semi-comfortably with the top down in the Austrian Alps.)
Like previous years, the 2014 R8 will come in a number of flavors depending on what you desire out of life. The cars are available with a 430-horsepower V8 or a 525-horsepower V10 and come in coupe or spyder body styles. The biggest development is the addition of the R8 V10 Plus, a 550-horsepower version of the car that is also 50 kilograms lighter than the bog standard V10. Audi has also replaced the flappy paddle gearbox with a double clutch unit that they've dubbed S-Tronic, which is something they wanted to show off.
Think of the V8 R8 as a Porsche 911 competitor and the V10 R8 as a Lamborghini Gallardo and 911 Turbo competitor. Yes, all of those cars are built by VW Group brands. Yes, all of those cars are great. That means the R8 has to be pretty damn fantastic to have a hope in hell of being a competitor.
G/O Media may get a commission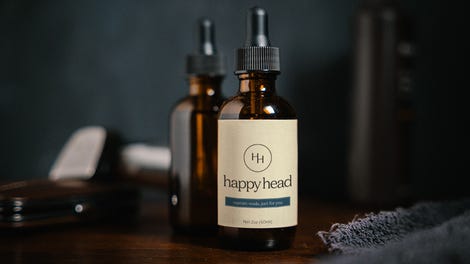 It is.
When the hot rod Audi first hit the roads, there was a lot of second guessing the styling. "That front end looks like a robot." "What the hell is up with that weird side blade thing?" But if you hated it when it first came out, I'm betting you like it a lot now. After seven years, the car still looks modern and fresh. It was ahead of its time.
For 2014, there are some small changes that sharpen the car up more. Audi loves LEDs, and the car has LED headlights and LED accent lights; They all look great. In the rear, there is a very funky new sequential indicator setup which I find quite cool. The exhaust pipes are now massive gaping circles that you could use as a grapefruit cannon. I'm a fan.
But viewed from behind, I noticed that the R8 looks very Murcielago-ish now, which I find an unfortunate choice. The R8 is mechanically similar to other cars in the VW stable so it needs to be totally different from anything in the VW family to keep comparisons like that away. It's a small failure, but not an insignificant one.
INTERIOR (8/10)
I've said this before: Audi really knows how to make an interior. This thing is quality. The flat bottomed wheel is the perfect size, especially in the Plus model, which is covered in Alcantara. For the seats, there is a new diamond pattern available for the leather which looks bespoke and handmade. It's also mirrored on the Alcantara headliner.
Buttons are all high quality and have a satisfying click. I did find a little difficulty getting a comfortable driving position in the V10 cars, but the V8 instantly felt like home. I find that strange, since the interior is the same across the range (sweet rhyme!). Passenger legroom was also a bit lacking, but then again, I'm fairly tall.


ACCELERATION (8/10)
No matter the model, the R8 isn't what you'd call a torquey car. The V8 model has 317 pound feet of torque and the V10 cars make just under 400 pound feet. But higher up in the rev range, they produce a good bit of power. The V8 cars have 430 horsepower, the V10 has 525, and the V10 Plus cranks out 550 horsies, which gets it to 60 in 3.5 seconds.
Yeah. That's freaking fast.
And while moving, the cars pull like steam trains, especially the plus. None of them had a problem hitting speeds well into the triple digits, and they got there very, very, very quickly. I was impressed.


BRAKING (8/10)
Great. These are great brakes. I sampled both the carbon ceramic discs as well as Audi's "wave design" steel brakes on the V8. Fade is minimal and the ABS isn't overly intrusive. The carbon ceramics also don't "squeak like the dickens," which I believe is a phrase from 1837.
Even though braking itself is great, the braking feel isn't perfect as I did find a need to be a bit gentle with the pedal. The brakes on the cars are a tad grabby for my taste, which resulted in some jerking necks and half assed apologies. It might have been because the cars were new, but either way I'd like the bite to be a little more gradual.
RIDE (8/10)
The new R8s have magnetic ride control, which is now a staple across high performance cars. With the suspension in non sport mode, the ride is firm, but also forgiving. It smooths out bumps and imperfections while still communicating the road effectively to the driver. I found it to be incredibly comfortable for a super car.
In sport mode, it firms up considerably and smashes the road into submission. You feel every little divot in the pavement and can tell the exact type of bug that you just ran over. I did find it a little too stiff for some roads, but on track and smooth country roads, it was brilliant.
Engine: 4.2L V8 or 5.2L V10
Power: 430 HP (V8), 525 HP (V10), 550 HP (V10 Plus)/ 317 lb ft (V8), 391 lb ft (V10) 396 lb ft (V10 Plus)
Transmission: 7-Speed Dual Clutch or 6-Speed Manual
0-60 Time: V8: 4.3 Seconds V10 Plus: 3.5 Seconds
Top Speed: 196 MPH (V10 Plus)
Drivetrain: All-Wheel Drive
Curb Weight: 3,461 lbs (V10 Plus)
Seating: 2
MPG: TBA
MSRP: TBA
HANDLING (8/10)
The R8 is all-wheel drive, with 85 percent of power going to the rear wheels most of the time. It can have up to 30 percent transferred to the front wheels in certain situations. On the track, I found a tendency towards understeer on entry as well as the middle of the corner. But lifting off the gas neutralized the understeer and throws in some fun in the form of lift off oversteer. It was easy to control and let me pretend like I was Chris Harris.
On our two-day road drive, I found handling to be pretty neutral, and when pushed mid-corner you could get the tail to step out. We were on snow tires, since it's apparently Austrian law to have them on as of November 1st. That means I wasn't able to push all that hard on the roads without having the tires start to feel like they were going to break free. But that said, it's a really fun car to carve a mountain pass in.


GEARBOX (8/10)
This is one of the big changes for 2014. The previous car had an r-tronic gearbox, which was basically a single clutch semi-automatic gearbox. That has now been replaced with an s-tronic gearbox, which is Audi-speak for double clutch. And since the VW Group were among the pioneers of double clutch technology, you'd expect it to be damn good.
Upshifts are ludicrously fast. I don't know the exact amount of time, but I think it's faster than a bee can blink its eyes, if they can blink, or have eyes. Downshifts are fast and perfectly rev-matched. I did encounter a few occasions where it got confused and was a little clunky, especially on upshifts when your foot is off the gas. It also happened setting off on a hill once or twice. It isn't perfect, but it's close enough that you won't mind. It could possibly even be better than Porsche's PDK, which I used to think was the best gearbox on the market.
And yes, a six-speed manual is still available if you want one, though there were none to be had on our trip.
AUDIO (9/10)
There is a Bang and Olufsen stereo available, and it sounds great. The real story here is the engine note. The V8 has this guttural sound, like a muscle car. It can rattle your bones. But that isn't even the most impressive sounding car.
That's the V10. In a tunnel, it sounds like a subdued F1 car at Monaco. With the top down, it's an aural delight unlike most anything on the road. It's orgasmic. In this case, the R8 is definitely a dominatrix over the driver. I found myself downshifting and then getting all hot and bothered in every single tunnel we penetrated together. My only wish is for a bit of a crackle when coasting down from higher revs. That would make it a perfect 10.


TOYS (8/10)
For your monies, and it is a lot of monies, you're getting a well-equipped ride. The R8 has magnetic ride, launch control, Bluetooth, iPod connectivity, cruise control, rear view camera, and parking sensors.
And yeah, this is a cop out, but the car feels like one big toy. I felt like a small child that was just told Christmas had been made a monthly holiday every time I was in the car.


VALUE (7/10)
Now, pricing for the US market is TBA, but it should be similar to pricing for the current models. The V8 should start around $110,000, which places right in line with the 911 Carrera 4S. V10 cars will be in the $145,000 neighborhood, which vastly undercuts any competitor from Italy and puts it smack dab in between a 911 Turbo and Turbo S.
This car is a value compared to an exotic like the Lamborghini Gallardo, which starts at a way higher price and doesn't offer all that much better performance. You could argue relative value compared to the 911 all day, since they are in the same category and the 911 drives fantastically, but here's the difference: You see 911s everywhere. You don't see R8s all over the place. It's more exclusive, it's better looking, and it still drives great. If you get an R8 instead of a 911, you aren't making a mistake at all.
It's a wondrous, glorious, fun, and outstanding little bit of car.
80/100
EXTERIOR (8/10)
INTERIOR (8/10)
ACCELERATION (8/10)
BRAKING (8/10)
RIDE (8/10)
HANDLING (8/10)
GEARBOX (8/10)
AUDIO (9/10)
TOYS (8/10)
VALUE (7/10)
2014 Audi R8
2014 Audi R8 2dr Cpe Man quattro V8 Specs
Price starting at
$106,857
Engine type
Premium Unleaded V-8
Transmission/Drive
Manual w/OD