The Ford Focus RS has a second electronic brain in its butt, which it needs to control its new all-wheel-drive system. Sometimes this brain gets confused, and this has some consequences.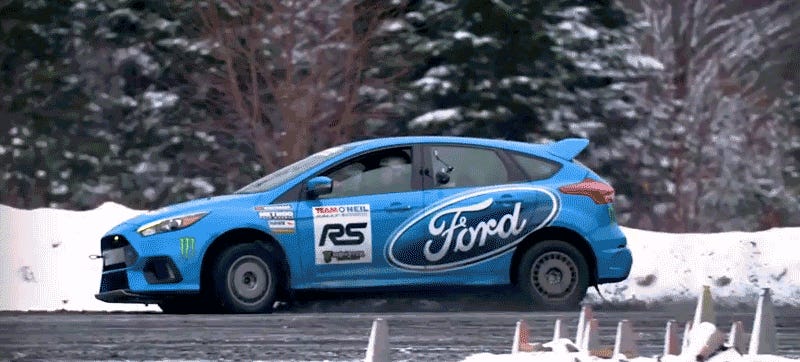 We recently got our hands on a Ford Focus RS to see if the much-ballyhooed Drift Mode is actually any faster than the car's more normal high-performance Track Mode, or if Drift Mode was just a bunch of pointless powersliding. As it turns out, on loose surfaces, Drift Mode is way, way, way faster than we expected.
Ford has given 43 of the European-spec Fiesta hatchbacks used in the Fiesta Movement to the Team O'Neil Rally School in Dalton, New Hampshire. $495 gets you one day behind the wheel with professional instruction. Anybody else smell a bargain?