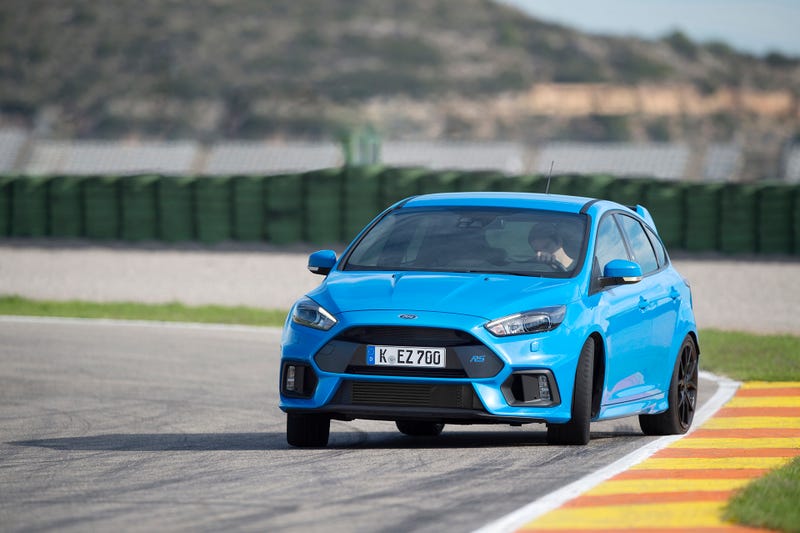 The most impressive thing about the 2016 Ford Focus RS isn't the Drift Mode or the fact that it's stupidly fast on track without showing any sign of understeer. What you'll really love is how refined and easy it is as a road car. No hot hatch ticks all the boxes quite like Ford's does—and rejoice, for this Euro legend is finally coming to America.
[Full disclosure: Ford flew me to Spain, let me drive the RS on track and even paid for all my beers. Plus, they gave me that sweet RS poster. Everything about Spain is wonderful, except maybe the Guardia Civil.]
Simply put, I would daily the crap out of the Focus RS. In Nitrous Blue. But before explaining why, let me walk you through how Ford came up with its first global RS car.