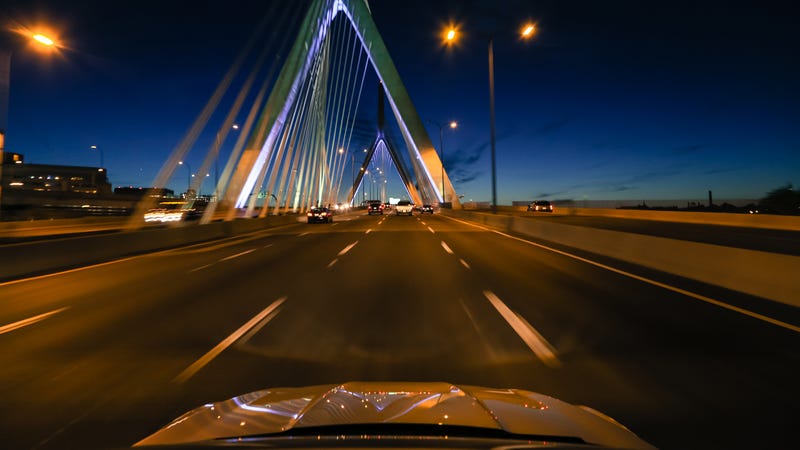 Hey teens! Guess what happens on Sunday, Nov. 5? If you guessed Daylight Savings, then you'd be right! It's the one day of the year I looked forward to in school because it meant I got to sleep in a little bit. But it also means that we'll be spending the next few months wandering around in the dark like zombies, so…
It used to be that if tire grievances happened to you on the road, you simply pulled over, got out the jack and spare tire and changed the the thing yourself. Then you'd be back on the road once more. Easy. But this isn't the case anymore for an alarming number of people in new cars, a new AAA study finds.
Now that hurricanes Harvey and Irma have come and gone and most everyone affected can focus on rebuilding and recovering, that could also potentially mean buying a new car to replace the one that got destroyed. Problem is: how do you know if the new car you're thinking about hasn't also been hurricane damaged?
Hey nerds! A total solar eclipse is headed our way on Aug. 21. Get ready for some sacrificial offerings made to unknown gods and general witchcraft afoot. And if you're planning on driving around during the big event, here are some tips that'll help you avoid any mishaps.
The narrative over the last few years has been (expectedly) that Americans are nervous about self-driving cars hitting the road, but they're jazzed about the prospect of having the technology in their own vehicle—but maybe they don't want to pay extra for it! Perhaps we just have no idea what we want in AVs.
In 2009, publisher Electronic Soft released BloodDeath, a blockbuster video game that won 306 "Best In Show" awards at E3 and went on to sell 3.2 million copies worldwide. In 2015, Electronic Soft released BloodDeath's sequel, BloodDeath: DeathBlood. This is the story of DeathBlood's path from announcement to release,…
In a stunning victory aided by the smaller organizations, Max Mosley won a vote of confidence from an assembly of FIA representatives. The vote was 103 for the motion and 55 against with seven abstentions and four invalid votes. The response has been overwhelming with German organization ADAC, the largest automobile…
Every holiday the AAA, which is a quasi-governmental agency more powerful than the FRC but slightly less powerful that the pentaverate, puts out the results of a nationwide survey that tells them how many people will be hitting the roads. According to their survey, this year slightly less people (about 0.3%) will by…
Despite gas prices that are sometimes a $1 more a gallon, more people are going to be driving to get their fill of turkey and awkward family silences. According to AAA, a record 38.7 million Americans will be traveling more than 50 miles or more from home during the break, approximately 1.6% up from last year. About…

• Survey finds 82% of infant car seats in Ireland aren't being installed properly. Reason to believe it's more statistical error than fact: The survey was taken on St. Patricks' Day. [Ireland Online]
• So let me get this straight...it's ok for China to tax our cars by 20% but the Administration won't do the same to …