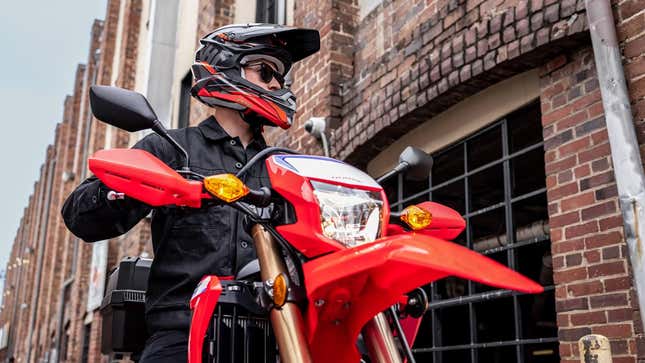 It truly seems like there's never been a better time to learn to ride a motorcycle than now. As we've already seen, there are a lot of options for riders fresh off the range at their local MSF course. But there are also so many great beginner bikes now in the U.S. that we left dual-sports, minimotos and supermotos out of our last roundup.

We'll be looking at these motorcycles this time around, and maybe one or two outliers. Dual-sports are just bikes that are designed to be ridden both on- and off-road. Their light weight makes them easy to handle, although their high saddles are a bit more difficult to master. Being able to plant both feet on the ground inspires confidence for new riders, but dual-sports are less intimidating than you may think. Take it from me, an objectively short person.
Supermotos are more or less what happens when you take a dual-sport bike and put street tires on those spoked wheels. I struggle to call them beginner bikes, but there are enough small displacement models now that the name can apply. And minimotos are, err, mini. It's all in the name! We'll also take a look at one EV, and discuss why that's the case in this bike roundup, which takes a look at even more of the best new motorcycles for beginners on the U.S. market.