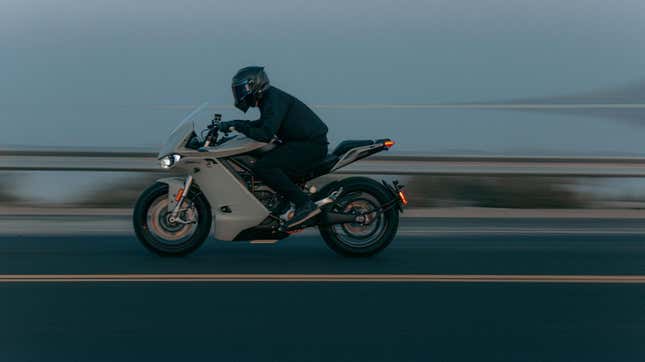 Zero Motorcycles is offering discounts on its bikes to encourage riders to switch to EVs. The EV motorcycle maker says it'll give riders an "instant incentive" of up to $4,250 on certain 2022 models as part of its "Go Electric" program, which could make up for a current lack of federal tax credits that apply to EV bikes in the U.S.

The "Go Electric" incentive will knock up to $3,000 dollars off the price of a 2022 Zero SR/S or a 2022 Zero SR/F, and when combined with other dealer offers, the total discount could go up to the $4,250. The price cut seems to apply to all models in the Zero lineup, but smaller bikes like the FX and FXE will only get a discount of $1,250.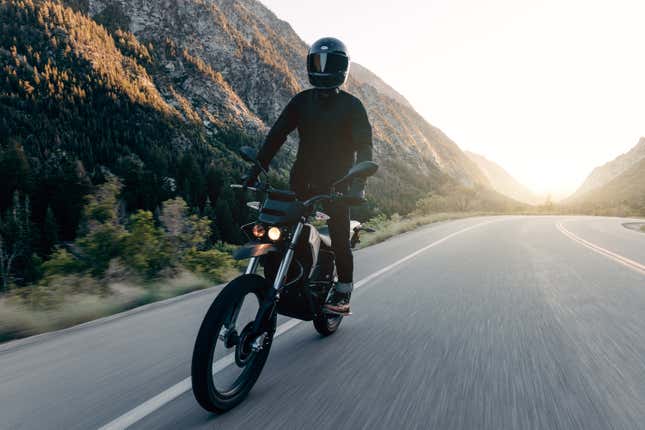 While there's been a lot of talk about how the Inflation Reduction Act will apply (or not) to some EV cars and trucks, there hasn't been a lot of talk about the tax credits expiring for EV motorcycles. When the IRA went into effect, credits that applied to fully-electric bikes lapsed, as Revzilla's Common Tread explains:

...the Inflation Reduction Act turned out to be a significant loss for electric motorcycling.

"The AMA was very disappointed to see the entire electric motorcycle tax credit provision not only ignored but actually replaced in the bill and worked hard with the electric motorcycle industry to save the program," said Michael Sayre, Director of Government Relations for the American Motorcyclist Association. "Ultimately, by the time this bill was introduced, most negotiations had already happened and very few of the many amendments that were proposed were agreed to before passage."

The Inflation Reduction Act effectively removes the now-expired electric motorcycle tax credit system entirely. This is a major departure from the Build Back Better plan, Sayre notes, "which also included a tripling of the electric motorcycle incentive to up to 30% of the purchase price with a cap of $7,500."
It seems like a big oversight to exclude two-wheeled EVs, but motorcycles are still relegated to being merely recreational vehicles in America, as opposed to viable modes of transport.
If federal incentives were tied to a vehicle's eco-friendliness, riders should be getting tax credits for even buying Yamaha Zuma 125 scooters or Honda SuperCubs. That Yamaha scoot gets over 100 miles per gallon! Two-wheelers are paragons of efficiency, and that applies to EV motorcycles, too.
And while the company says that the incentive will apply to its latest models on the showroom, it looks like the discount only applies to 2022 model year bikes. Zero didn't specify whether the discount applies to 2023 models, so it's likely that the incentive will not apply to the actual "latest models."
A cynical reading of the offer from Zero could point to this as a way to shuffle 2022 models out the door. Maybe it is. But who cares? I won't fault an EV bike maker for making their fully-electric motorcycles that much more affordable. And dressing it up as an alternative to missing federal tax credits for EV bikes could also serve as a reminder of the inane oversight in the IRA.