Do you find today's crop of crossovers to be a little too frou-frou for your tastes? Well, step right up and into today's Nice Price or Crack Pipe Cherokee Sport because it's not a crossover, it's an old school all-roader. The only thing standing in its way, might be its price.
Whoa, yesterday's 1982 Pontiac Trans Am MSE proved to be pretty polarizing. On the one hand it was a rare and seemingly well thought out dealer special edition. On the other was the seller's warning of the need for some new paint, and a driver's seat that looked like it had been used as a prop in a porno shoot. Retch-carros, amiright?
What resulted was a tug of war the likes of which hasn't been seen around here in nigh on a month, and an end result that was the car earning a narrow 52% Nice Price win. Yep, Pontiac still has it.
Contrastingly, there's another brand that's perhaps not feeling the love it should. That brand is Jeep and the reason is that no one yet seems to have come up with a winning formula to effectively replace the long-serving and beloved XJ Cherokee of the '80s and '90s.
G/O Media may get a commission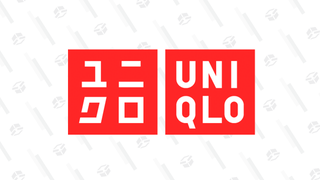 Year-round basics
Uniqlo Summer Sale
Jeep tried with the Liberty, but those mostly seemed to roll over and play dead. They then tried the Patriot, a car that we should probably just forget ever existed, even though it inexplicably still does. Most recently Jeep's new parent, Fiat, has brought us a car that probably the closest conceptually to the XJ, the Dart-based KL. That assumes the venerated Cherokee name but it's yet to be seen if it will also assume its notoriety.
We don't have time to wait for that to happen, but fortunately we have this dealer-offered 1996 Cherokee, and it looks to be the cleanest of the breed around.
With its stout 175-horse 4.0 six and an engaging Aisin five-speed gearbox it should really put the 'Sport' in 'Sport Utility.' It also sports impressively red paint, a serviceable grey interior, and steelies for that simple but effective way of keeping the tires from rolling off to parts unknown.
The car comes with just over 100K on the clock, and a clean CarFax so you can sleep at night safe in the knowledge that there's unlikely any Bondo hanging out below that paint, or a hastily welded front clip ready to set itself free at some inopportune moment.
On the down side, there appears to be a button missing from the cruise control and no amount of dealer detailing seems to have been able to un-sully that grey-er than new driver's seat. At least it's not befouled like yesterday's Pontiac!
It's claimed to be a one-owner car and the dealer's eBay ad notes that it has passed its state inspection.
If you're a fan of these Jeeps you will likely be noting that this one is in unusually good and unmolested shape. Typically these cars show up on the classifieds in either rusted-out, jacked up, or woefully unmaintained condition. Sometimes all three! This one's shape should allow it to command a bit of a premium, wouldn't you think? Well, let's just see about that.
The Buy it Now price here is $9,950 or about three times what either KBB or Edmunds says you should pay for it. Now, neither Edmunds nor the lovely Kelly with her blue book likely gets how infrequently a Cherokee Sport kited like this and in this kind of shape comes around these days. Perhaps then it's better that we assign our own value to this one, instead of going "by the book."
What's your take on this tidy truck and its $9,950 price tag? Does that seem a fair price to pay for so jaunty a Jeep? Or, for that price is it a Cherokee they can just as well keep?
You decide!
eBay out of Pennsylvania, or go here if the ad disappears.
Help me out with NPOCP. Click here to send a me a fixed-price tip, and remember to include your Kinja handle.