Today's Nice Price or Crack Pipe Z28 is "triple black," owing to its ebon paint, likewise top, and ditto interior. That's an excellent color combination, but will it prove excellent enough to warrant going into the red for its purchase?
Here we are, almost a month past Rosh Hashanah, the Jewish New Year, and in obvious celebration of that fact fully 93 percent of you wanted to pass on yesterday's 2006 Roush Focus and its $8,000 asking. Yes, that joke would have worked a lot better had it been a Roush-Honda. Regardless, that Crack Pipe loss will no doubt inspire the ZX3's seller to redouble his efforts in finding that missing side skirt!
Okay, here's a little admission; when the fourth generation Camaro debuted back in 1992 the only part of its design that I could focus on was the superfluous black-painted sections on the edges of the front bumper. They were there on either side to complete the arc of the headlight buckets but looked to me like the tears that bad-ass prisoners get tattooed on their cheeks for every snitch they shank.
This 1995 Camaro Z28 is triple black so those elements thankfully blend in. This was in fact the first year that the bumper corners could be had in body color instead of just flat black, so I guess Chevy agreed with my prison inmate analogy. The gloss black paint here actually covers the entire headlight bucket. On other colors that scoop was still painted in the flat black which tends to fade over time.
G/O Media may get a commission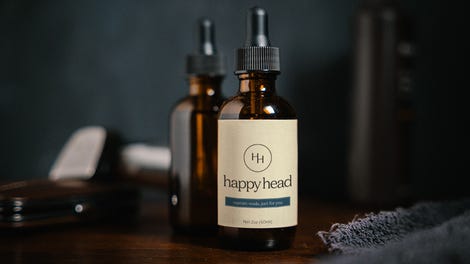 Not only does it come with the black paint, black top, and black interior, but this being a Z28 it also sports a 275 horsepower 5.7-litre LT1 V8 and the optional T-56 six-speed stick. The seller is the car's third owner and over the course of its life those three custodians have only managed to put a meager 52,000 miles under its tires.
That brings up an interesting point. If you take a look at the Camaros of this era currently sale, the vast majority of those offered have remarkably low miles. I don't know if it's only those with little use that have survived the test of time, or if everybody just babies their Fs.
According to the ad, this one has been babied, and it's claimed to have "never been beaten." The seller describes it as bone stock save for a rumble muffler, and that its the "PERFECT car for a leisurely drive or a summer road trip across America."
It shows well in the ad, with paint that seems to have held up well and what looks to be a solid top. The extra bow tie badge on the gas cap is perhaps not to everyone's taste, but how hard would that be to remove?
One thing that should be pointed out about the exterior is the wheels. They are of a directional style, and Chevy decided to use the same wheel on the left and right side. That means the double blades on the five spoke wheels face one direction on the left side, and the other on the right. It's not that big a deal unless you park the car next to a big-ass mirror, but if you're really OCD just the knowledge of it may freak you out. In fact, I'll be a couple of you are freaked out about it right now.
The interior seems tidy, however we only get snippets of it in the pictures. I should note a downside here which is that the '90s Camaro comes with a typical '90s GM interior and those were some of the worst, most ham-fisted, craptacular interiors ever foisted on an unsuspecting car buying populace.
This car's dash has more joints than Willy Nelson's tour bus. There's a mishmash, of textures and the switches and knobs have all the feel of a jellyfish that's given up on life. That's not to dun this particular car mind you, that's an assessment of pretty much all of GM's U.S. interiors of the era.
Fire up the small block and snickerdoodle that six speed and maybe all will be forgiven though. Yes, the car will likely have some squeaks and rattles, it is after all a 22-year old F-body. It should also likely be a hoot to drive because by this time the Camaro and its sister the Firebird had gotten their mojo back. In contemporary tests of the Z28 versus the Mustang GT, the Chevy wiped up the floor with the Ford. The seller of this one is offering it up so as to make room for a Mustang. Perhaps he didn't read the news?
The news here is that this Camaro is going for $8,500, and it's now your job to put that price to a vote. What do you think, does this Z28 feel worth that $8,500 asking? Or, is that just too much green for even that much black?
You decide!
Milwaukee, WI Craigslist, or go here if the ad disappears.
H/T to Erik for the hookup!
Help me out with NPOCP. Click here to send a me a fixed-price tip, and remember to include your Kinja handle.