You would probably never go looking for a decade-old Ford Focus, they're just not all that desirable. Today's Nice Price or Crack Pipe Roush Stage 1 is a looker, and, oddly enough, desirable. Let's see if its price is also something we can all focus on.
When I was but a wee lad I built a lot of 1/25 scale car models. I mean a lot. Revell was my jam since they seemed to offer the best quality (i.e., the least amount of plastic flashing), and the most amount of detail in their kits.
I was drawn back to my modeling days by yesterday's 1985 Pontiac Fiero SE. That's owed to it being a plastic car, and one with a very nice detail—a 430 horsepower LS3 installed by V8 Archie using one of his kits. It's exactly what twelve-year old me would have done.
Of course, pre-teen me wouldn't have been able to afford the car's $13,900 price—I mean I wasn't Barron Trump! That didn't stop 58 percent of you from awarding the car and that price with a Nice Price win, however. Twelve-year old me approves.
In my mind, the best model kits were the ones that stood out from the pack. When I built a Corvair Monza model from AMT, I went whole hog and added all of the Yenko Stinger bits. It was glorious and far better looking on my display shelf—yes I had a display shelf in my room—than would have been the bone stock version.
G/O Media may get a commission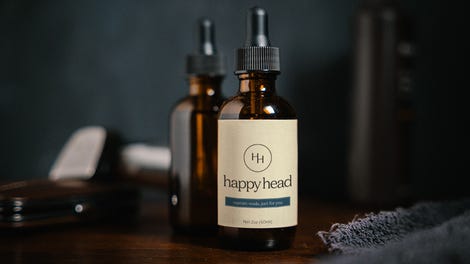 When it comes to full-sized car models some people like a little flamboyance and the opportunity to stand out from the crowd. That's what has engendered over the years such a rich tuner industry.
Here we have a 2006 Ford Focus ZX3 Roush Edition that's said to be the one of 25 Stage 1 cars built that year, and the only one in metallic blue.
Okay, first off, just what the hell is a Roush Focus, right? Well, you all know who Jack Roush is, he of the racing dynasty and ever present Panama hat. Jack loves Fords and one arm of his company has offered modded editions of that marque's Mustang, the F150 pickup, and as we see today, the little FWD Focus.
In the case of the Focus, Roush offered an á la carte option where you could get the various body pieces and upgrades separately. Alternatively, you could get either a Stage 1 or Stage 2 car fully kit and caboodled by Roush. This is one is claimed to be one of those, and has a serial number in the door jam to back that up.
The ad says that the car has a 175 horsepower 2.3-litre under its hood, however I can't find any information to quantify that claim. The stock Duratec four in the '06 Focus put out 151 horses and I'm not convinced that the Roush cold air intake applied here can account for the additional 24 ponies. Call me a Doubting Thomas. Go on, I dare you.
Next to the Ford four is a five-speed stick with a Roush short shifter and a ROUSH branded knob. In fact, the car's interior is rife with Roush. The name features on each of the instrument faces and is embroidered on the seat-backs as well.
Those seats by the way, look to offer about as much long-term comfort as a politician's promise of affordable health care. The floor mats are awful looking, but those could be flung from the car on the drive home, so I'm not sweating that detail.
The exterior also goes a little Roush crazy, featuring the name twice in back. The car has the rare Roush nose and rear valance, but apparently there's only one side skirt to come with the car, and that's not even installed. The right-front sidemarker light is also missing its lens, however I believe that's a stock Ford piece. The wheels too are not the expected Roush dealios, but then who's to tell what's right here? And yes, those are punky little drum brakes in the back.
The car is said to sport 71,000 miles and comes with a clean title and a box in the boot full of old struts and springs. Jebus, people, throw shit out!
The asking price is $8,000, or about ten times what your basic 11-year old Focus might realistically command. The provenance is what drives the price, and it's even possible that Roush might be able to verify the build adding to that justification. The question of course, is whether or not this Roush'd Focus is interesting and unique enough to ask that much.
What do you think, could this Roush ZX3 really be worth that $8,000 asking, even with the missing skirt? Or, does that price make this Focus you wouldn't Roush out for?
You decide!

Washington DC Craigslist, or go here if the ad disappears.
H/T to Anacostiabikes for the hookup!
Help me out with NPOCP. Click here to send a me a fixed-price tip, and remember to include your Kinja handle.