Today's Nice Price or Crack Pipe Fiero sports its original, introductory bodywork, which I just so happen to think is its best looking. That's about the only thing original about this LS3-equipped car, so let's figure out if its price is original gangster.
There are certain incomprehensible incongruences in the automotive world. For instance, why is California the nation's locus of car culture when it's also the most heavily regulated state in the union? How too is it that Great Britain is home to what are arguably the most beloved TV car show hosts in history (so far), even though the island nation honestly no longer offers much in the way of home grown automotive fare?
Car building and car enthusiasm don't necessarily have to go hand in hand, although in the case of yesterday's 1969 Triumph TR6 project, they most certainly do. That car was said to have sat idle for 25 years before the seller determined that he couldn't stand it any more and offered it up at its $1,800 price. Fully 62 percent of you would have pulled up a chair to that project, earning the Brit a Nice Price win.
The British have long been about the sports car, and could possibly be considered the world's greatest purveyors of the form. Here in America however, the sports car has been pretty much a hit or miss affair. In fact, I think you can count the number of what could be considered "true sports cars" from our major manufacturers in the post-war era on the fingers of one hand.
There is of course the Corvette, which is the nation's standard bearer for fun. Then there's Ford's GT40 and GTs, both extremely limited production models. You could perhaps include the AMC AMX as a sports car, however that's stretching the demarcation a bit, as is including the Australian-built and Mercury-sold FWD Capri convertible or the 'Vette-based Cadillac XLR.
G/O Media may get a commission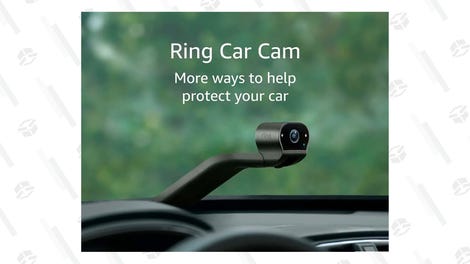 Mustangs, Camaros and their ilk don't count as those are classified as pony cars; very different and mullet-imbuing beasts. I'm also not sure I'd include cars like the Plymouth Laser or the two-seat Tbird either. The last real sports car on this ad hoc list is also possibly one of the most ambitious, and that's the Pontiac Fiero.
The Fiero is, of course, history's only rear-mid engine Pontiac, and while it was originally positioned as a two-seat commuter car to prevent the folks over at Chevy from getting their panties in a bunch, it eventually evolved into what might be considered a proper and compelling sports car. Once GM got it right, they proceeded to immediately kill it off, because of course they did.
Where they stopped however, the builder of this 1985 Pontiac Fiero SE kept right on going. Originally a six cylinder/five speed car, it now rocks what's said to be an LS3 crate motor. That's been turned sideways and mated to an Opel-built F40 six-speed manual in the over the shoulder engine bay. In Corvette trim the 6,162 cc V8 was good for 430 horsepower and 424 lb-ft of torque. That's far, far more than the puny 135 horses that the original six offered here.
The engine conversion was done by V8 Archie and the mill looks snug as a bug in a rug under the stock engine cover. The ad notes that the radiator has been replaced with a larger capacity unit and the brakes have been updated with larger rotors too so as to add some stop to all that go. New shocks and struts, various suspension pieces, and GT wheels round out the mechanical updates.
The car presents well, with silver paint that seems to hold a shine and no issues with the plastic bodywork. It does appear to ride really high in the pictures—like a short dog peeing on wet grass high—which comes across as a little weird. Inside there's Mr Mike seat covers amid glorious '80s square-jawed styling.
That interior is also really clean, which befits a car with only 24,000 on the clock. It's claimed to have always been garaged and never smoked in. Hell, the A/C even works! In fact there's only one thing vexing me about this car, and that's the 2M6 badge on the back. That stands for two seat, mid-engine, six cylinders, and presently that's a lie. We demand a 2M8 badge!
It's interesting to postulate just where the Fiero might be today had GM put the muscle behind the car in the way they've long done for the Corvette. Maybe we'd have two GM sports cars today and Pontiac to boot. Instead, they gave up on the little mid-enginer.
Not everybody has though, and here we have an example of a Fiero given a new life. How much would you pay for that?
The asking is $13,900, and based on the ad that gets you a car that's "John Force approved." John's not voting however, and so we now need to decide if this hot Pontiac could be worth that $13,900 price. What do you think, does the car present as so? Or, is this a V8 Fiero priced too close to Corvette territory?
You decide!

Chicago, IL Craigslist, or go here if the ad disappears.
H/T to Jay Gerding for the hookup!
Help me out with NPOCP. Click here to send a me a fixed-price tip, and remember to include your Kinja handle.