We all know that it's a bad idea to buy someone else's project, but what about buying your own project? Today's Nice Price or Crack Pipe TR6 is just that opportunity, that is if its price proves project oriented.
You know, I really don't get certain holiday songs. I mean, I'm totally down with Wham's Last Christmas—it's my jam. On the other hand however, I don't know where to even start with Greensleeves. Greensleeves? Dufuq?
There was no such ambiguity when it came to the $4,000 price tag on yesterday's also green—comprehensively so—2001 Audi TT roadster. It may have looked a little frayed around the edges, but seemed solid enough to command and equally solid 67 percent Crack Pipe win.
Now, what's on your holiday wish list?
You might want to cross those Underoos off your list and tell your Nana that what you really want is a project car for your garage. She'll certainly appreciate you wanting to while away the long winter nights wrenching at home rather than running around getting into trouble, and possibly catching your death of cold.
G/O Media may get a commission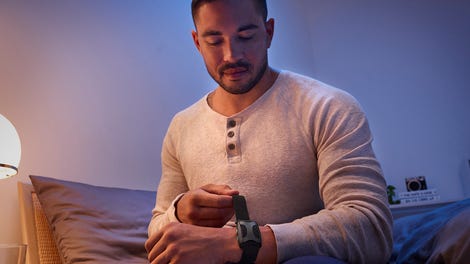 What might such a project car look like? Well, probably something exactly like this 1969 Triumph TR6.
For those not well versed in the history of the model, the TR6 was the last in the line of the traditional Triumph TR models, running from the 1968 through the '76 model years. After that it was replaced by the clean sheet TR7 which traded hair shirt tradition for a modern but far less compelling wedge style.
The chassis underpinning the TR6 can trace its roots back even further to the TR4A which adopted a semi-trailing arm independent setup in back, and stouter frame rails over the willowy chassis and underslung live axle of its TR2-TR4 predecessors. Actually, the IRS was an option on the TR4A models and didn't become standard until the TR5/250.
All of those cars also sported four cylinder engines. Powering the TR5/250s and TR6 however, was Triumph's 2,498 cc straight six. This was a cam-in-block, overhead valve design, which, with its twin Zenith Stromberg CD175 "smog carbs" was good for 104 horsepower.
Outside of the U.S., the engine received Lucas fuel injection and a boost to 150 ponies.
A four-speed manual was the only transmission option on the TR6, although a Laycock de Normanville overdrive was an optional bolt-on. Other order sheet checkboxes included those for a limited slip rear end and removable hardtop.
This one lacks the hardtop, and it's hard to say whether it rocks the OD or the LSD, but even lacking those it would probably make for a killer old school ride. All you'd need to do is bring it back to life.
The ad says that the car needs some "tlc for sure." I'd go one further and suggest it needs a few more acronyms thrown its way for good measure. It appears to be a restoration project for which interest has waned. That's okay, just like WWE Tag Team someone else can tap in and take over. Maybe even you.
The car looks solid enough. The body, appropriately enough in British Racing Green, seems to be intact and not suffering anything more than minor road rot. The major rust issues on these cars however are on the frame, and there's no mention of how that looks. To be honest, from the dust and spiderwebs on the car it's unlikely that anyone has looked up its skirt in the 25 years it's said to have been stored. I'd recommend a full de-black widowing before diving into working on this Brit.
The engine is said to have run prior to that Rip Van Winkling and appears intact right down to its early twin snorkel air cleaner housing. Of course everything on the car needs to be gone over before it hits the road. The title is clean and the interior… well, it needs its dash refinished and who knows what evils lurk under all those boxes of parts. The top seems serviceable in the short term. After all, you'll want to drive it top down most of the time.
There's a lot to do here, but then there's a light at the end of the tunnel and that's driving a TR6 which is a unique and rewarding experience. In restored or well preserved shape, these cars can command upwards of twenty grand. This one is only $1,800.
What's your take on this TR6 and that $1,800 price? Is that low enough to make you think this might be a desirable winter project? Or, does this TR seem too far gone for both that price and just one season?
You decide!
Wilmington, NC Craigslist, or go here if the ad disappears.
Help me out with NPOCP. Click here to send a me a fixed-price tip, and remember to include your Kinja handle.